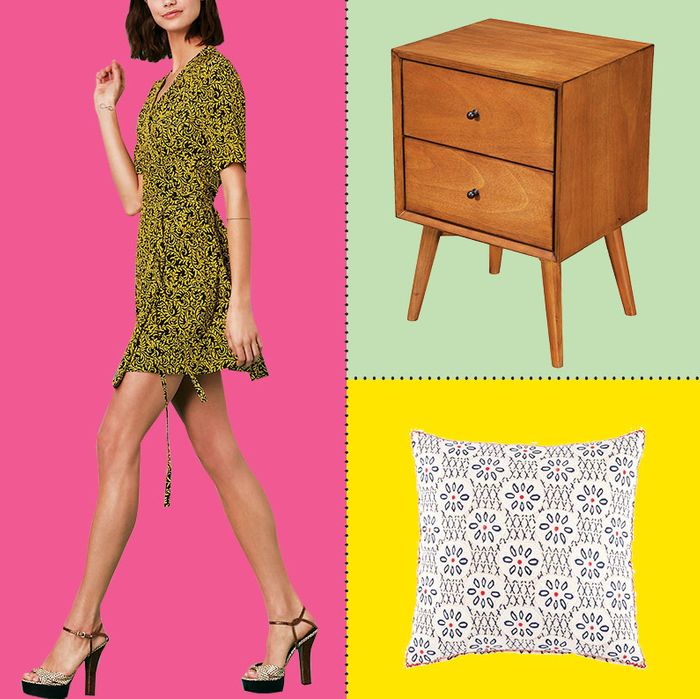 Photo: courtesy of the retailers
We got a little carried away today with the deals — but we just kept finding new ones! Below, the on-sale goodies we unearthed (including a lot of Mother's Day–appropriate gifts, like a Cuisinart blender, a pair of elegant gold earrings, and an iPad mini).
A bright-red tee adorned with two cheerful and floppy bows. Update: This is sold out in red but still available in grey.
A handy little eyebrow kit that's actually Dior's first foray into eyebrow-kit-land.
Freshen up the living room this spring with a delicately-floral-strewn John Robshaw pillow.
Who knew that Steve Madden made such elegant sandals?
For those who are feeling a little rough around the edges: an anti-wrinkle kit featuring a booster serum, a moisturizer, and an eye treatment from Juice Beauty.
A striped A-line miniskirt from T by Alexander Wang featuring a leather trim waistband. (Here's its original listing before it sold out on the Alexander Wang site.)
Not your standard retro Casio watch.
These Marni sandal-slash-sneakers are from a few seasons ago (which is why they're popping up on Yoox), and they are just fugly enough.