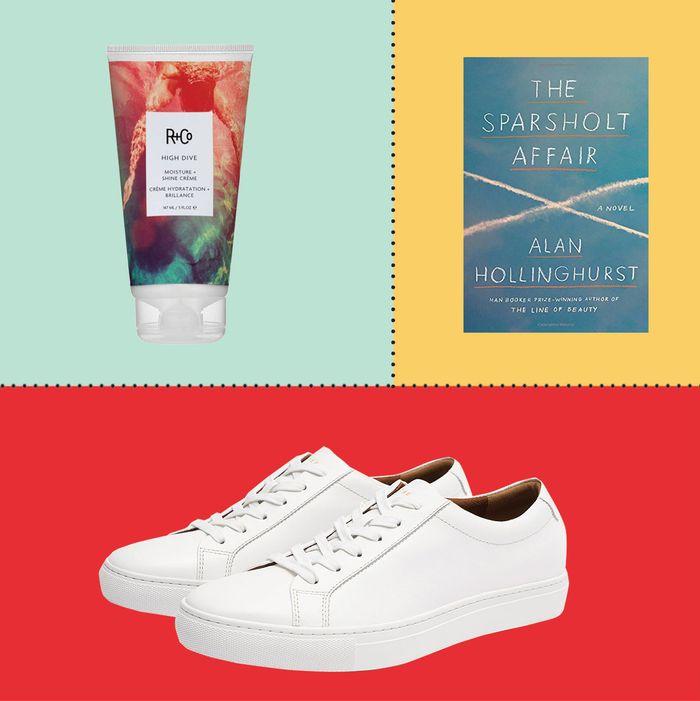 If you follow our biweekly feature Your Shopping Cart, you know that we have some eerily good intel on what things you all are buying. It led us to think that, as Strategist editors, we could turn the tables and highlight all the things we've been buying ourselves. As you'll notice, it's both a blessing and a curse to be a Strat editor; we're picky, but sometimes we just have to get on with it (it's online-shopping expertise meets IRL needs). Below, what we all bought in March.
My friend Matt was gifted this book by designer Mary Ping for his birthday, and I was so jealous, I had to buy one for myself as it is the most Strategist-y book I ever did see! It's super-dramatic '80s photographs of objects that have "It" — the Spalding rubber ball, Ivory soap, a Lacoste polo shirt, the English bull terrier, the Hershey's Kiss — coupled with fun (somewhat weird) descriptions making the case for each one. If we were ever to make a Strategist book of our greatest hits, I would want it to look like this.
It hasn't arrived yet, but I am super excited about the Harley Viera-Newton x Champion cherry-adorned sweatshirt that I just purchased. Harley's younger sister is our very own Rio, of course, and I like to support any Viera-Newton whenever I can!
I bought this Uniqlo U long-sleeve T-shirt for my husband after admiring it on my friend Josh — and I just think it's the nicest shade of orangey-pinkish-red.
Terre is the only scent I've ever used down to the bottom of the bottle, but replacing it with another one is a big commitment. For now, I've put my Old Spice on pause and replaced it with this guy, a subtler (and cheaper) way to wear the citrusy, green, just-a-bit-dirty fragrance.
This is getting embarrassing. I bought this shirt in navy and hunter green seven months ago; one month later, I bought it in gray. A few months after that, I also bought it in white and amber. This season, COS, in its infinite wisdom, brought the shirt back in a brighter green and this rust color, which is a bit redder than the amber. I bought both of them. If you're keeping track, that's one shirt in seven colors. Here's why I like it so much: It's a little loose without being oversize, and short enough to wear untucked or with a cazh front tuck. The sleeves are trim without being tailored, and the best part is that it's half-cotton and half-lyocell, which gives the fabric this heavier weight and a nice drape. If it feels too big when you first get it, don't worry; it shrinks slightly after the first wash.
Photo: Chris Paul Thompson/All rights reserved except with written consent
More white sneakers. The folks at New Republic (which I've already gone on record as being a huge fan of) were kind enough to send me their new Kurt sneakers, which I have been wearing almost every day since receiving them. The profile reminds me of the Saturdays' Dereks, but they're more lightweight. What's particularly great is that they're easy to slip on and off without unlacing, which of course means they're the ones I'm stepping into as I'm rushing out the door in the mornings.