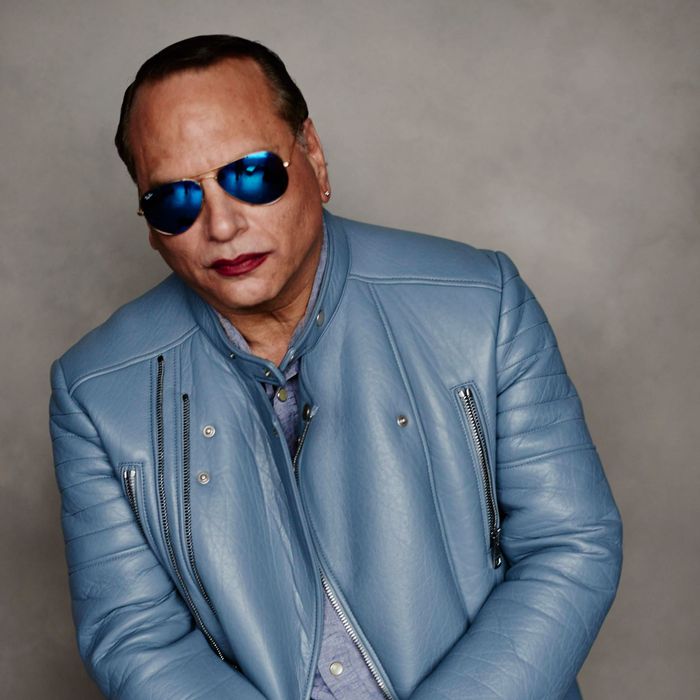 Photo: Christian Anwander
Every month, the Strategist editors do their version of a haul blog, jibber-jabbering about their favorite purchases of the last four weeks. To get that same personality and taste insight (via receipts), we're inviting interesting friends of the Strat to run down their own buys. For this installment of the Guest Strat Haul, Friday Night Lights author (and admitted shopping addict) Buzz Bissinger told us about his purchases from April (he was traveling earlier this month, so there was a slight delay).
I have been a blue-striper most of my life, but recently the color began to depress me — dark sheets for a room too dark already. So I went to Bloomingdale's where the selection, much like buying toothpaste at Duane Reade, is so overwhelming as to induce panic. But a kind salesperson helped steer me to a set of sheets made by Hudson Park. They are not Italian or Swiss luxe, but they feel nice on the skin and the pink color has definitely brightened things up.
I love applying serums and ointments and balms to my face. I like the pampering feel of it. I am also convinced that they work. I have no wrinkles, which at my age is wondrous. I tend to switch up my vanity desires, and I am a sucker for slick packaging, but C E Ferulic serum and La Mer moisturizing cream have become staples. I do feel invigorated and healthy.
The pro-collagen cleansing balm is used every night for cleansing: It feels a little bit like glue at first, but don't despair, since it does come off easily.