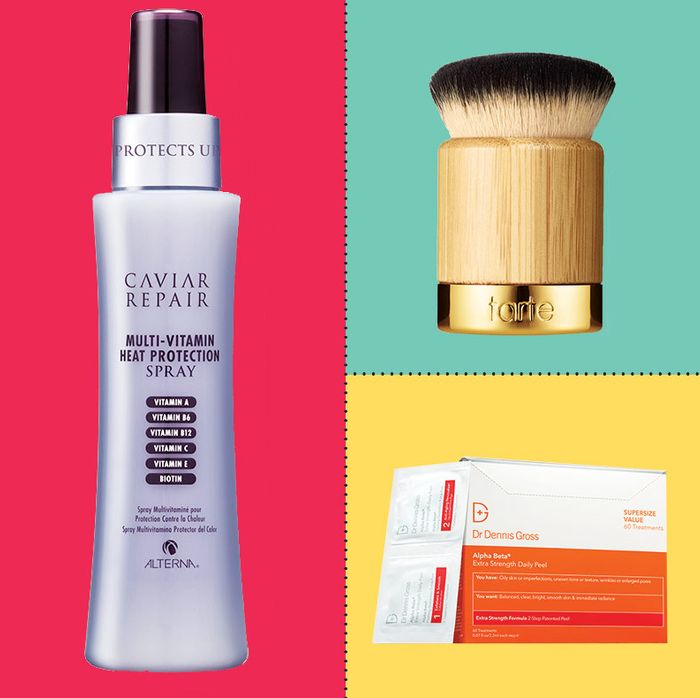 If you're overwhelmed by the sheer number of sales going on before Memorial Day, so are we, but (sorry) here's another one to consider throwing some money into. Dermstore is having its big Memorial Day sale on skin care and beauty that includes brands that aren't typically roped into their sales coverage — Dr. Dennis Gross and Mason Pearson, for starters — which ends on May 29. It would be a good time to load up on sunscreen and anti-agers, if you know what's good for you.
Photo: Michel BONNIER/Home
A makeup-artist favorite that you're probably sick of hearing us talk about. You can buy it in its bulk size now that it's 20 percent off, but we also recommend that you load up on minis before any summer travels you have planned.
This French sunscreen is beloved by beauty editors at the Cut for its silky formula. We own it, too, and can vouch that it's the easiest one to store in your bag since it's so small — the tint feels like you're wearing a light BB cream instead of a sunscreen. (Note: this guy isn't part of the Memorial Day sale, but thankfully it's already on sale — no code necessary.)
It would be a good time to buy anything from legendary skin-care brand Erno Laszlo, but we recommend this antibacterial soap bar, which is sudsy, but not overly drying for skin. The Cut's Kathleen Hou says, "You can also use it as a face-massage tool — great for de-puffing after too much rosé."
A serum that counts on resveratrol (a grape derivative) for its anti-aging properties that we once described as "drinking Cab for your face." It really puts in work, too: the Vitamin C in it helps with any post-acne discoloration on your face, and its hyaluronic acid will help plump up skin and reverse any wrinkles wrought by the sun (so it's a great one to own come summer).
It's rare that one of these coveted, price-y Mason Pearson boar-bristle brushes goes on sale, so it's an indulgence worth making moves on now.