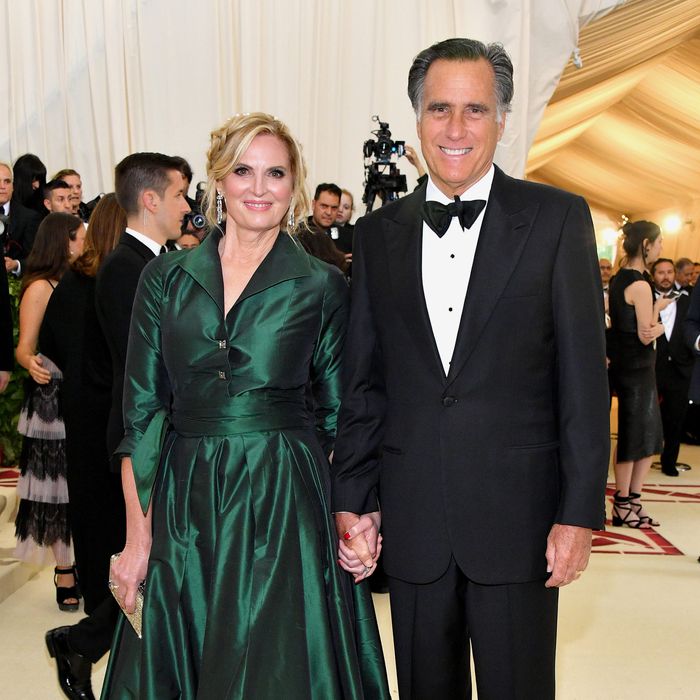 The former presidential candidate wearing his Amazon tux at the Met Gala.
Photo: Dia Dipasupil/WireImage
Are you as good a shopper as Mitt Romney? Honestly, probably not. As the New York Times reports, Mitt bought his Met Gala tux (why he was invited is a question for another time, another post) on Amazon. Yes, Amazon. And at a discount so steep, he couldn't help but show it off on the red carpet last night, despite his wife requesting that he keep his bargain-bin shopping habits to himself. And you know what's even better news? It was Brioni! Brioni is on Amazon! So in honor of Mitt's shopping ingenuity, we've pulled some of Amazon's best Brioni looks below.
Here, a black tux very much like Mitt's, with peak lapels. This one's a size 38, but if you dig around here, you can find a variety of sizes.
They've also got some blue options, if that's more your thing.
They've also got silk ties. This one is heather gray.
This purple one is great for the "fun dad."
Or how about some gold herringbone?