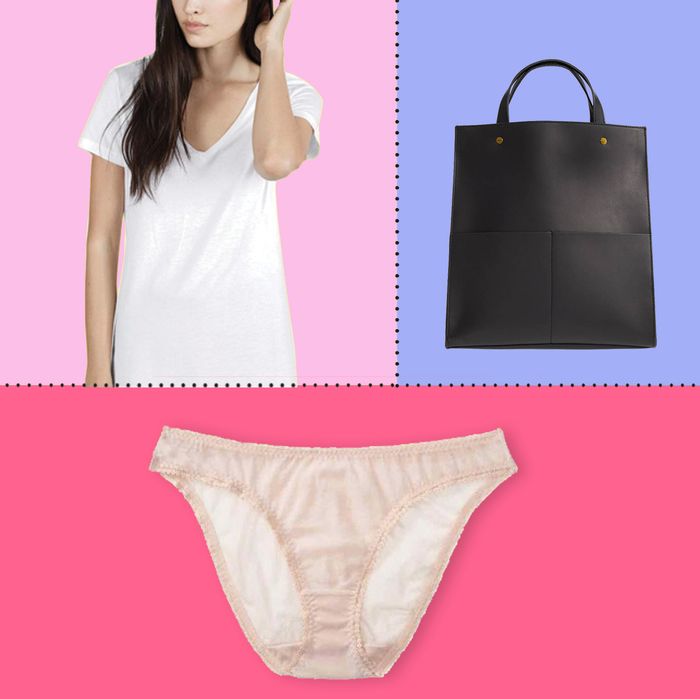 Welcome back to Your Shopping Cart, wherein we break out the top ten products that you, devoted Strategist readers, all bought in droves. Think of this as the tl;dr of the Strategist: If your like-minded brethren are buying these items, maybe you'd like to, too.
Two perennial K-beauty favorites continue to jockey for the top two spots on the list, with pimple-shrinking patches narrowly beating out snail-slime eye patches to return to first place. The Seoul Ceuticals serum is holding steady at number three, while a powerful handheld vacuum jumps to fourth place, unseating the ecoconscious dryer balls that fall four spots to eighth place. The top five is rounded out by a newcomer, a pet-odor-eliminating candle. Classics like the superlight bikini underwear from On Gossamer and an Everlane white V-neck T-shirt return to the top ten after falling off in the last few weeks, and lots of you took advantage of deals on linens and a go-to leather tote, propelling them onto the list.
1. The Google Doc I Send to People Who Ask About My Skin (Last installment: 2)
Back at No. 1 after ceding the top spot last week, pimple patches prove their staying power. Last July, Strat beauty writer Rio Viera-Newton shared her epic skin-care Google Doc and introduced us to the now-famous Cosrx patches: "[T]he Holy Grail. Drop everything and buy them. Not even going to explain, will just say if you pop or pick a zit, put this on immediately afterward, go to bed, and in the morning you'll see what I'm talking about and thank me."
2. The 14 Products I Use for My Chronic Raccoon Eyes (1)
These patches made from gold and snail mucin are one of Rio's favorites for soothing her sensitive under-eye skin and banishing puffiness. She loves how snails' "regenerative properties not only work wonders on blemish scars, but also help with any kind of hyperpigmentation, including dark under-eye circles. It's also super beneficial for helping with wrinkles and dryness. I keep these in the fridge, so they're nice and cold when I use them — adding another level of luxury to the experience."
4. The Best Handheld Vacuums on Amazon, According to Hyperenthusiastic Reviewers (8)
With spring-cleaning in high gear, this tiny but mighty handheld vacuum jumped four spots from eighth place up to fourth. According to one Amazon reviewer: "They are very powerful for a hand vac. With three young kids and a very messy cat, we've used this vac to pick up spilled cereal (wet and dry), cat food, cat litter, cat hair on furniture, drywall dust (fixing holes the kids made), and every kind of spilled food imaginable with young kids. Never had a problem. Second, it is easy to empty. You can either take the front off and dump it or take the back off (for cleaning the filter), and empty it that way. Finally, it is easy to clean the filter."
5. This Funny-Looking $10 Candle Turned My Vet's Office Into a Day Spa (New entry)
A newcomer to the list, this candle eliminates pet odors so successfully, it made Strategist writer Karen Iorio Adelson's veterinarian's office smell more like a spa than a giant litter box: "It works not by filling the air with a new scent to overpower the stink, but by releasing a blend of natural enzymes — the titular "exterminator" — that break down airborne animal odors at a molecular level."
6. What Is the Best Women's Underwear? (New entry)
Absent from last week's list, but a longtime hit among readers, this VPL-resistant bikini underwear, one of the things Lucky founding editor Kim France can't live without, comes back strong in sixth place. France said: "It is so far and away the perfect underwear that I have a hard time understanding why anybody wears anything else: It's super light, highly breathable, and — most importantly — hugely VPL-resistant. Seriously, it's as VPL-resistant as a thong, but without the annoyingness of a thong." Her pick also made it into our megalist of the best women's underwear.
7. Deal of the Day: Rarely on Sale Brooklinen Sheets Are on Sale Today (New entry)
Strategist senior writer Lauren Levy uncovered a rare birthday sale going on at Brooklinen. She wrote: "They're cooling for hot summer nights (we're getting there!) and get softer and cozier with each wash. I've had mine for about a year now and still love 'em. If you've been considering linen, but have been hesitant to commit, this is your best chance to get it at what might be the best price you'll ever find. And if you happen to live in New York, it's same-day delivery throughout the city if you order by 11 a.m." Lots of you leaped at the deal since the ultracomfortable linens are rarely available below full price. Unfortunately, the sale is over, but the sheets are still awesome.