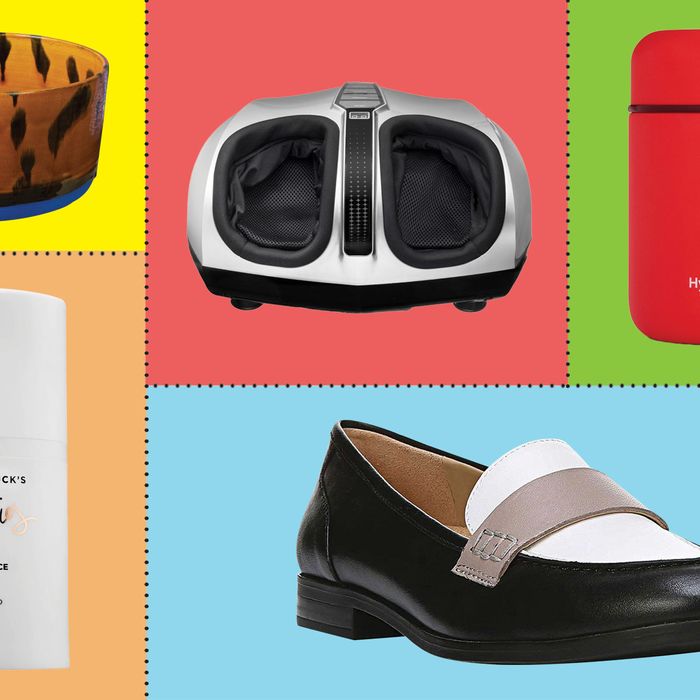 Photo: Courtesy of the Retailer
If you follow our biweekly feature Your Shopping Cart, you know that we have some eerily good intel on what things you all are buying. It led us to think that, as Strategist editors, we could turn the tables and highlight all the things we've been buying ourselves. As you'll notice, it's both a blessing and a curse to be a Strat editor; we're picky, but sometimes we just have to get on with it (it's online-shopping expertise meets IRL needs). Below, what we all bought in May.
Comfort is huge for me, and I am always on the hunt for orthopedic grandma shoes that don't look like orthopedic grandma shoes. My latest obsession are these Naturalizer loafers. They really do not look like Naturalizers (sorry, Naturalizer!), they are so comfortable, and add a little kick to any outfit.
And then, for my trip to Portugal, I got these. I wanted a pair of slip-on Vans-like sneakers that were totally innocuous (in that you wouldn't be able to tell what brand they were, and would kind of blend in with any outfit) and would be comfortable enough to spend all day navigating the city's super-steep cobblestoned streets. After reading many comments about many different comfortable slip-on sneakers, these were the clear winners. And they definitely did the trick.
I popped by Books Are Magic the other day to hear Aja Gabel read from her new book The Ensemble (which, incidentally, is wonderful), and picked up a copy of Tayari Jones's An American Marriage. I am only one subway ride's worth in (about 30 pages), but am already hooked.
Muji, it turns out, makes an excellent linen schmatta. I've been wearing it around and most people can't believe it's not from, like, Black Crane. The keyhole back is a nice touch.