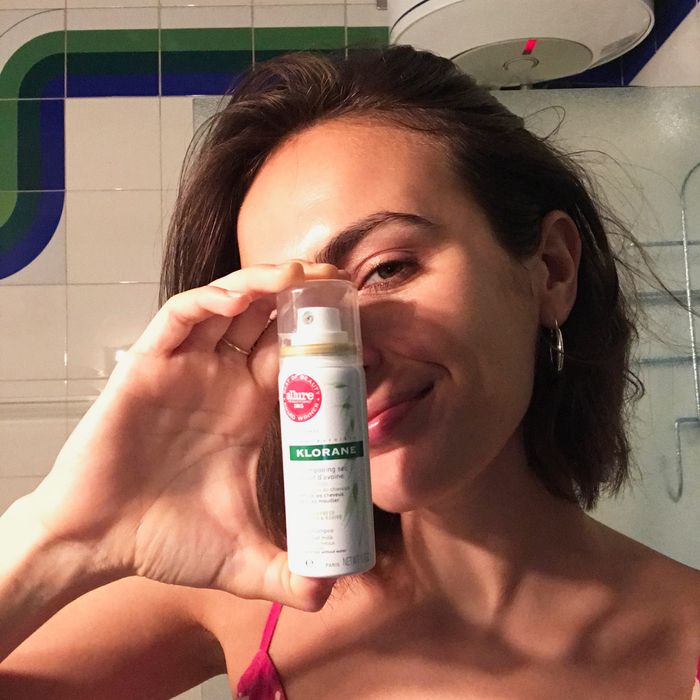 Photo: Courtesy: Rio Viera-Newton
A year ago I wrote a piece on my favorite travel-friendly products. Since then, much has changed: Namely, I've been traveling a lot more, and I've not only tried more products but have also learned a lot more about about which products work best on my dry, sensitive skin.
With this new schedule and knowledge, I've decided to rethink my picks from a year ago with a new philosophy: The products must be as effective as they are travel-friendly. A lot of my picks from the original list were great (I'm still obsessed with my Klorane Dry Shampoo, and use it like it's my job), but some of them were primarily convenient, in that they fit well in my carry-on, but were not necessarily something I'd use if I weren't on the road — the Milk Makeup Matcha Cleansing Stick was super cute, for instance, but doesn't work even close to as well as Tatcha's Cleansing Oil, a relatively new discovery that also happens to come in teeny-tiny bottles. Basically: I shouldn't have to settle for less-than-effective skin care when I travel, and neither should you. I wanted to write a new list to reflect that.
Thankfully, some of my everyday staples actually come in small bottles: SK-II's Facial Treatment Essence and Biologique P50 1970 in particular. But many do not, like my Cosrx Hyaluronic Acid Moisturizer and my newly beloved Beauty Pie Pure Transforming Cleanser (I'll tell you more about that another time). To find substitutes for those, I've gone crazy testing the travel-sized products that have good reputations.
I've also discovered makeup minis that I now can't imagine traveling without, and these finds have halved the size of my toiletry bag when I'm out of town. So if you have a trip coming up, look no further — I've got your face, hair, and even your teeth covered.
Best mini skin-care products