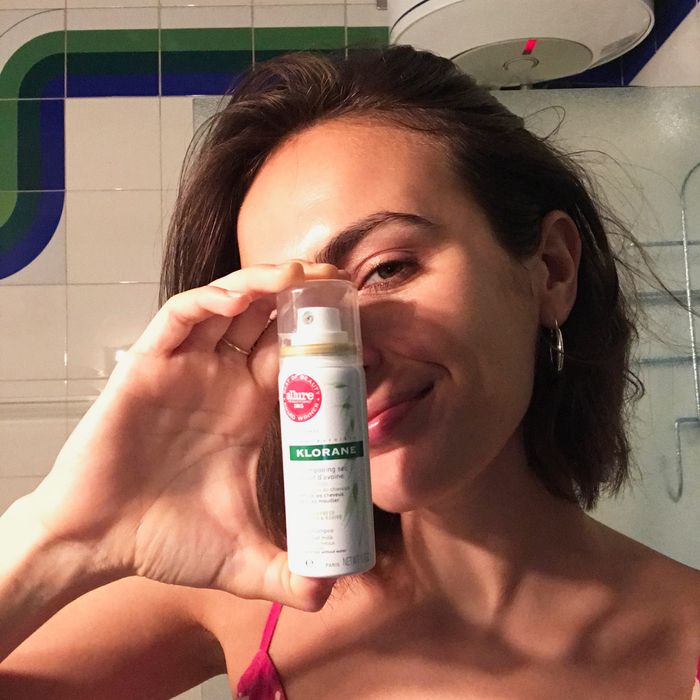 Photo: Courtesy: Rio Viera-Newton
A year ago I wrote a piece on my favorite travel-friendly products. Since then, much has changed: Namely, I've been traveling a lot more, and I've not only tried more products but have also learned a lot more about about which products work best on my dry, sensitive skin.
With this new schedule and knowledge, I've decided to rethink my picks from a year ago with a new philosophy: The products must be as effective as they are travel-friendly. A lot of my picks from the original list were great (I'm still obsessed with my Klorane Dry Shampoo, and use it like it's my job), but some of them were primarily convenient, in that they fit well in my carry-on, but were not necessarily something I'd use if I weren't on the road — the Milk Makeup Matcha Cleansing Stick was super cute, for instance, but doesn't work even close to as well as Tatcha's Cleansing Oil, a relatively new discovery that also happens to come in teeny-tiny bottles. Basically: I shouldn't have to settle for less-than-effective skin care when I travel, and neither should you. I wanted to write a new list to reflect that.
Thankfully, some of my everyday staples actually come in small bottles: SK-II's Facial Treatment Essence and Biologique P50 1970 in particular. But many do not, like my Cosrx Hyaluronic Acid Moisturizer and my newly beloved Beauty Pie Pure Transforming Cleanser (I'll tell you more about that another time). To find substitutes for those, I've gone crazy testing the travel-sized products that have good reputations.
I've also discovered makeup minis that I now can't imagine traveling without, and these finds have halved the size of my toiletry bag when I'm out of town. So if you have a trip coming up, look no further — I've got your face, hair, and even your teeth covered.
Best mini skin-care products
Everyone loves Bioderma. And if you don't, you should. Anytime I'm going anywhere for longer than ten hours, I bring this product with me. It's so gentle on the skin and the perfect one-step product for taking off any makeup or getting rid of dirt. A forever love and Holy Grail of mine.
Another great all-in-one product is this cleansing oil from Tatcha. It's super gentle and non-drying on the skin but also really effective at removing all your makeup and making your skin feel squeaky clean.
Did you know that P50 comes in minis on Shop Rescue Spa? Okay, well, I didn't and it's changed my whole life since. Pouring my regular P50 into a travel-sized container was hell — not only was this a perfect example of feeling like the product didn't work as well after pouring it into a different container, but I would actually feel sad when I noticed any tiny little drop fall out because it's just simply too expensive for that.
The same goes for this lovely product here. To make sure there's no wasted product or that the product is working just as well, I invest in a mini for when I'm out of town. If you don't already know and love this product, it's amazing for deeply hydrating, retexturizing, and plumping.