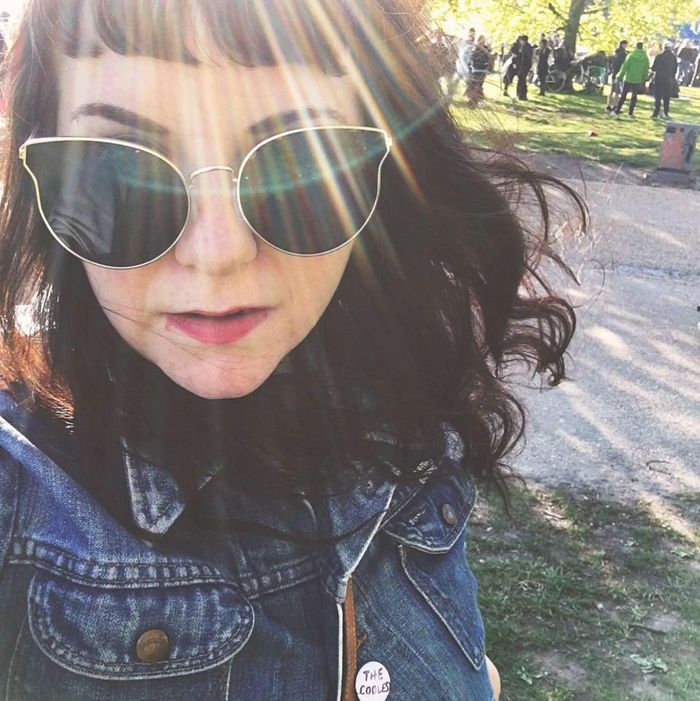 Photo: Elizabeth Spiridakis Olson
Every month, the Strategist editors do their version of a haul blog, jibber-jabbering about their favorite purchases of the last four weeks. To get that same personality and taste insight (via receipts), we're inviting interesting friends of the Strat to run down their own buys. For this installment of the Guest Strat Haul, Kate Spade's senior director of brand creative Elizabeth Spiridakis Olson (also known as @white_lightning) tells us what she bought in June.
I have a 40-minute train commute so I am currently living the dream of reading a ton of books because I have nothing else to distract me (my internet barely works on the train). I save recs either in a collection on Instagram, or in my Amazon cart, and then I try to buy them at a real bookstore. A ton of people recommended this book so I went and bought it at my friend Emma's store Books Are Magic because I love bookstores and I love my friends and how can you not love your friends' bookstores!?!? PS: The book is WONDERFUL. I read it as fast as I could and now tell everyone I know to read it too.
Once your kid reaches a certain age, birthday parties start to rule your weekend. The latest wave was all for kids slightly older than my son (2.5) and I bought two of my current favorite go-to gifts for 3- or 4-year-olds: a Lite-Brite. I had one when I was a kid that I LOVED and I am happy that it's still around. It fulfills all my requirements for a good gift: It's fun, it's creative, parents like it, and it's around 20 bucks. WIN WIN WIN WIN.
Let me start with the real talk. This stuff is expensive as hell (compared to my usual beauty stuff) but oh-em-gee. It's goddamn magical. I love the smell and it makes my skin the smoothest it's ever been.