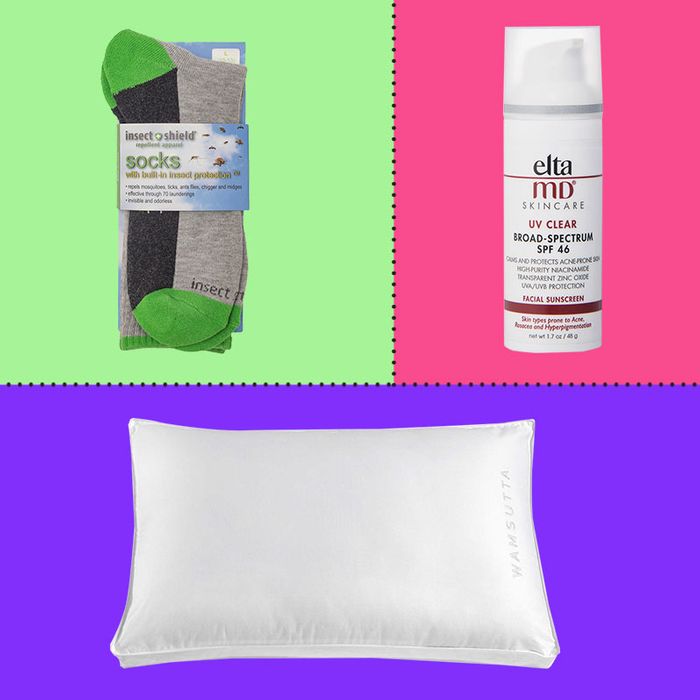 Welcome back to Your Shopping Cart, wherein we break out the top ten products that you, devoted Strategist readers, all bought in droves. Think of this as the tl;dr of the Strategist: If your like-minded brethren are buying these items, maybe you'd like to, too.
Warm-weather picks dominated the list this week as insect-shielding socks, a newcomer, took the top spot and a dermatologist-approved sunscreen made its first appearance in ninth. Last week's top two products — the tick-repellent clothing spray that dropped to third place and the $38 summer dress now in sixth — were also among your summer buys. We imagine some best sellers were last-minute Father's Day gifts, like our favorite beard trimmer, which jumped from fourth to second place, and a wireless phone charger rounding out the list at number ten. A pair of pillows also hit the list — perhaps for sleep-deprived new dads — a heated Shiatsu-massage pillow in fifth and one designed just for side sleepers in eighth. Finally, two old favorites hung on for yet another week — beauty editor Rio Viera-Newton's pimple-shrinking patches slipped from third to fourth, and Everlane's white T-shirt inched up from ninth to seventh.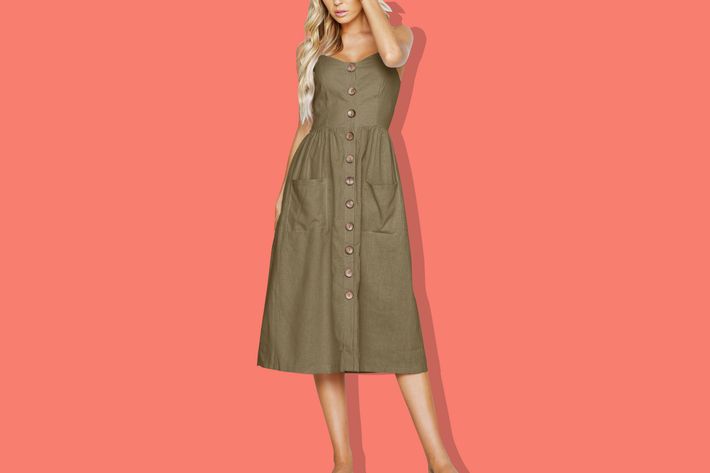 Venidress Striped Single-Breasted Mid Calf Dress
6. Behold: A $38 Dress You Can Wear All Summer (2)
We've recently heard multiple complaints about misplaced products and unanswered emails from the company. We're currently attempting to contact the company, but in the meantime would not recommend purchasing the Venidress until everything is sorted out!
Last week's second-place pick was this very affordable thin-strapped, button-down dress, which caught our attention when it started popping up on the Instagram feed of stylish Brooklyn moms. Strat associate editor Katy Schneider wrote, "The dress looks a bit like something you'd find at the Reformation," but at a much cheaper price point, "and while the material certainly isn't cotton, it isn't terribly cheap-looking either; though the texture feels a bit like khaki, or hiking pants, there's no strange plasticky sheen."