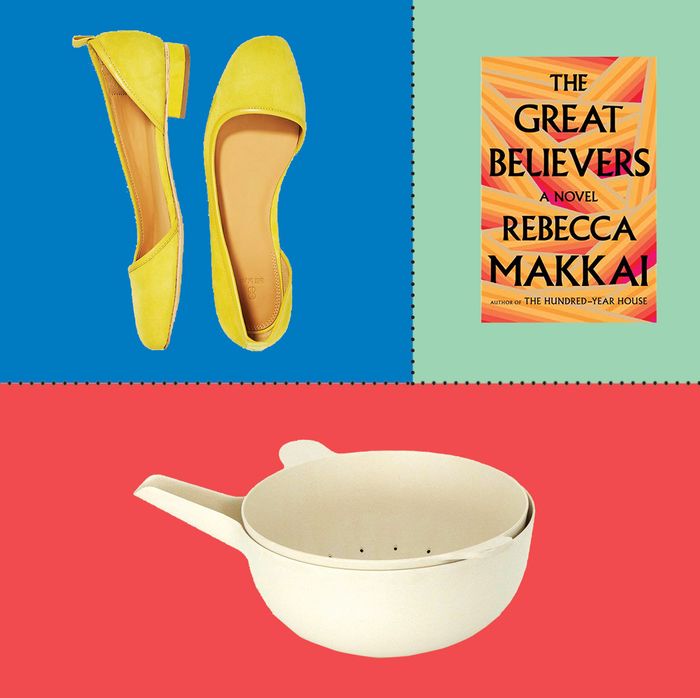 If you follow our biweekly feature Your Shopping Cart, you know that we have some eerily good intel on what things you all are buying. It led us to think that, as Strategist editors, we could turn the tables and highlight all the things we've been buying ourselves. As you'll notice, it's both a blessing and a curse to be a Strat editor; we're picky, but sometimes we just have to get on with it (it's online-shopping expertise meets IRL needs). Below, what we all bought in June.
I re-upped on my beloved Aubrey Plaza–recommended natural deodorant. Even on the most sweltering of summer days it keeps me dry. It's truly a miracle.
I'm pregnant and will only wear stretchy cotton or linen dresses at this point (i.e. no more pants). I've held firm and have not bought any maternity dresses, but some of my dresses are starting to feel a little tight and I thought it might be time to bite the bullet and buy one. It pains me to spend money on this stuff (and most maternity clothes are so uggo), so I've been scrounging around and landed on this on-sale Old Navy number with 81 rave reviews (mostly from women saying how comfortable it is). It's currently in the mail — and will report back when it arrives!
Another thing I bought that has not arrived yet (as I was waiting for it go even further on sale — which it just did) is this pair of yellow flats from Bill Blass. Yes, Bill Blass! Which I was reminded is helmed by Chris Benz these days. Most of my dresses are black, and a pop of yellow I thought would make me look a little less like a dark cloud this summer. [Note: An extra 25 percent off the sale price is applied at checkout.]
As devoted as I am to white sneakers, they are not the shoes to wear with white jeans. So I went on the hunt for very basic black sneakers this month. I truly adore my Doc Marten Dante Brandos, but the same tough, shiny leather that makes them so nice-looking also makes them VERY uncomfortable for walking everywhere, so I got a similar-looking pair in soft, pliable leather. I cut the little tab off the back and you can't even tell it was there.
I needed a new doormat and thought I'd try one from Target's design "concept" Project 62. It's much sturdier than I thought it'd be!
Historically I am not a hoodie person, but I simply had to have this one from our latest batch of merch. I plan on tying the strings into a bow, à la off-duty models and Katy Schneider.
This is schlubby of me, but I love Adidas slides and I love that they're still having a style moment. I know they're called "pool slides" now, but they used to be "soccer slides," and they remind me of being a teenager and how good it felt to take off shinguards and sweaty socks at the end of a soccer game. I have the classic black ones, but for months now I've been irrationally wanting these white ones, too. It's summer, so I got them.
Honestly, I'm ashamed it took me this long.