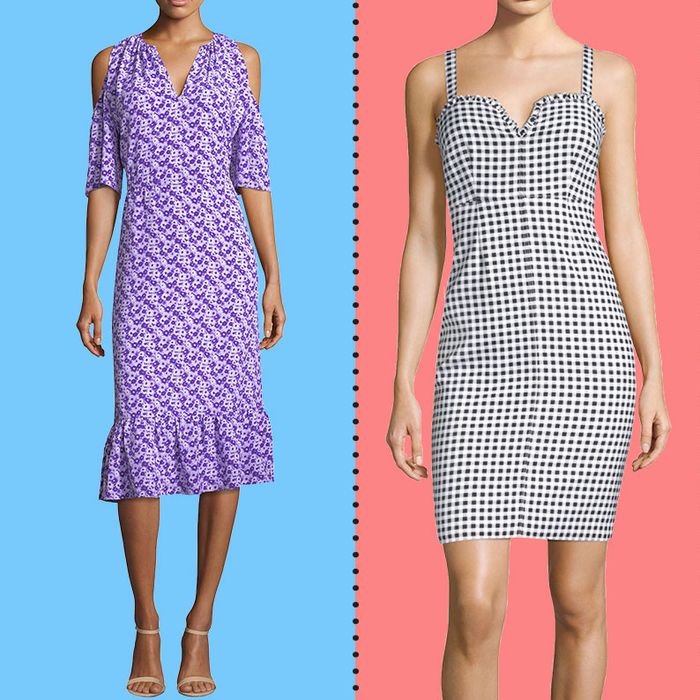 A dress for every type of summer wedding.
Photo: Courtesy of the Retailers
Wedding season is in full effect and you don't have anything to wear. From the people who brought you the holy trinity of warm-weather dresses under $33 and the $38 dress you can wear all summer long, we present the best under-$200 dresses to wear to summer weddings. Note that things are selling quickly, so this post is subject to change as we delete dresses that are no longer available.
For the crystal heads out there, this color is called amethyst light quartz.
Photo: 18-04-18 zoranakuzmanovic AM2 B5 benbrubaker W
If you like a little sleeve variety, this floral-print, ruffle-trimmed dress is for you.
If there's any time to buy and wear a floral-print shift dress, it's right now.
Alexander Wang's crisscross body-con dress has an open back and it's made of stretch-jersey. Just comfortable enough for dancing all night.
A ribbed cold-shoulder look from Shoshanna is super sleek and super on sale.
This straightforward tube dress you'll find about a million occasions to wear.