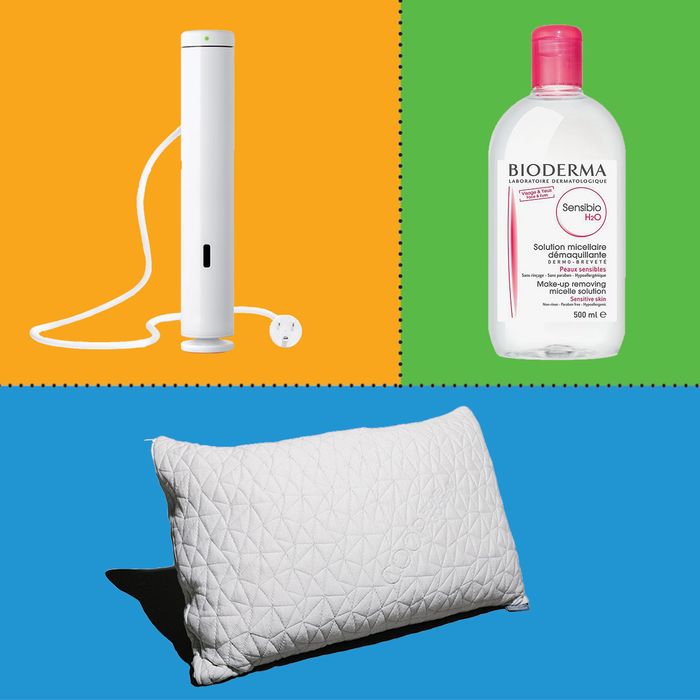 Beauty tools, toothbrushes, pillows, and sous-vide machines.
Welcome back to Your Shopping Cart, wherein we break out the top five products that you, devoted Strategist readers, all bought in droves. Think of this as the tl;dr of the Strategist: If your like-minded brethren are buying these items, maybe you'd like to, too.
Today, we're doing a special Prime Day edition. While Amazon's big day of sales doesn't officially end until 3 a.m. ET, we've already gotten a clear picture of what Strategist readers have been buying. Below, your Prime Day top ten.
2. If You Buy One Thing on Prime Day, Make It This Hypoallergenic Coop Pillow
Strat writer Lori Keong is agnostic about her sleep position, which is what makes the Coop pillow a favorite: "The shredded texture means that it's adaptable enough to auto-adjust to my sleep positions, evenly supporting my head no matter how I'm angled. And how comfortable: Sleeping on it feels like a warm hug for your head, cushy and soft. A year later, it's still as fluffy as the day I got it." It's no longer on sale, but it's still worthy of consideration.