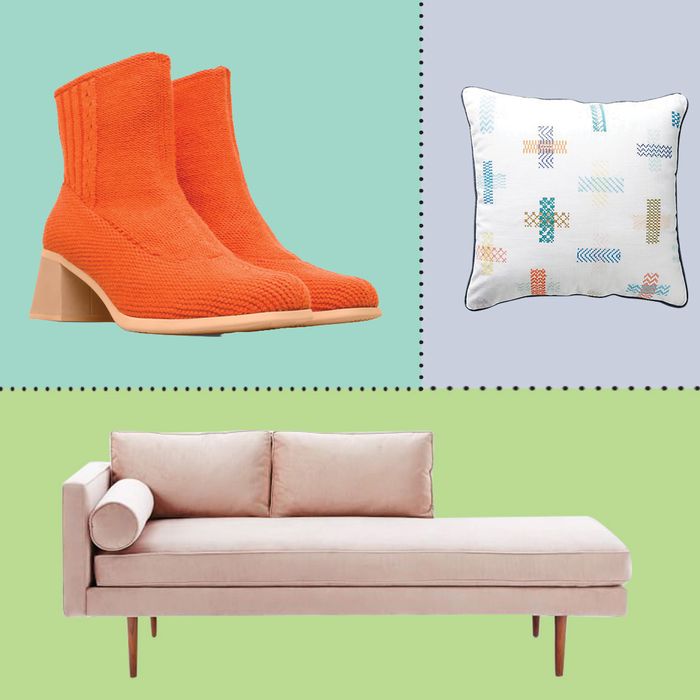 Photo: Courtesy of the retailers
If you follow our biweekly feature Your Shopping Cart, you know that we have some eerily good intel on what things you all are buying. It led us to think that, as Strategist editors, we could turn the tables and highlight all the things we've been buying ourselves. As you'll notice, it's both a blessing and a curse to be a Strat editor; we're picky, but sometimes we just have to get on with it (it's online-shopping expertise meets IRL needs). Below, what we all bought in July.
I had some fun in the Urban Outfitters shoe-sale section … and got these Minnetonka for Urban Outfitters all-white moccasins that I've had my eye on for these final days of summer, and then these yellow Vans that seem like a good fall shoe. They are sold out at UO, but you can pick them up at Zappos. I think they'd look fun with some high-waisted, cropped, slightly flared jeans.
The one thing I bought on Prime Day is this Halo sleep sack — I'm due in September, and my friend with a newborn swears by it, so I thought, what the heck! I liked the one adorned with hedgehogs.
I tried to clean the cover of one of my favorite throw pillows, and upon removing the case, the pillow underneath ripped in half and the fluff inside went everywhere! I bought this replacement throw pillow from Anthropologie because I like how graphic it is without being overpoweringly so.
So my mother actually found this for me at a yard sale. I must admit,