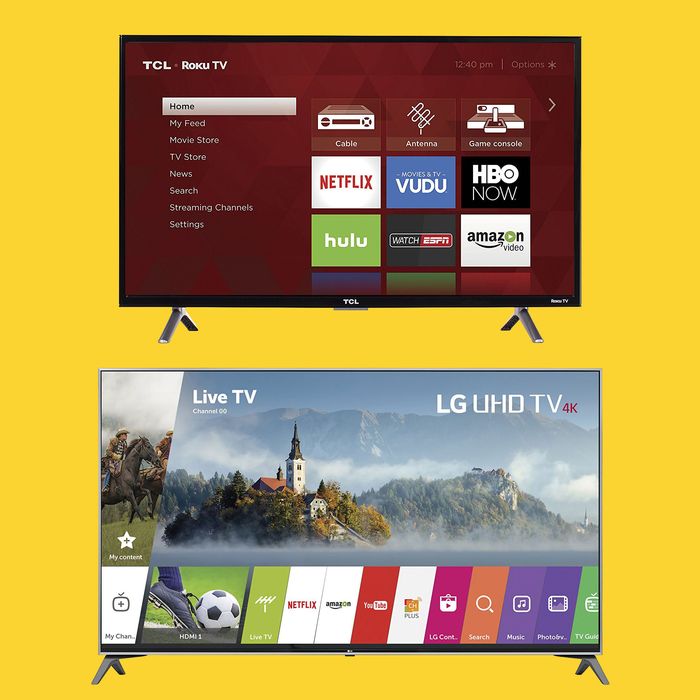 Photo: Courtesy of retailer
TVs, for all the rest of tech advancements, have been relatively unchanged over the past decade. Displays got clearer, bigger, and cheaper, but the uses stayed constant until recently. Now that's changed, and the future of TV is very, very cool. Smart TVs — ones that let you watch your favorite shows and navigate the increasingly connected world popping up around you — are here, and on Prime Day, they're finally affordable.
The LG 60" smart TV gives you everything you could ever want: the best picture available (ultra HD and 4K), access to all your favorite streaming, gaming, and entertainment systems, and integration with the rest of your smart home. Plus, today only, it's a whopping $500-off for Prime Day! This is, by far, the best deal you're going to find on a TV today.
For something a little smaller, there's a Toshiba that's also got 4K resolution and Ultra HD (plus it's Alexa-enabled) for 28 percent off for the next few hours, too.
If you're looking for something even cheaper, the 40-inch TCL smart TV runs Roku, connects to the internet, streams more than 4,000 channels and 450,000 movies, and hooks up nicely to the rest of your Roku surround system.
Heads-up: If you buy stuff through our links, New York may earn a commission. That said, we don't recommend anything we wouldn't buy for ourselves.