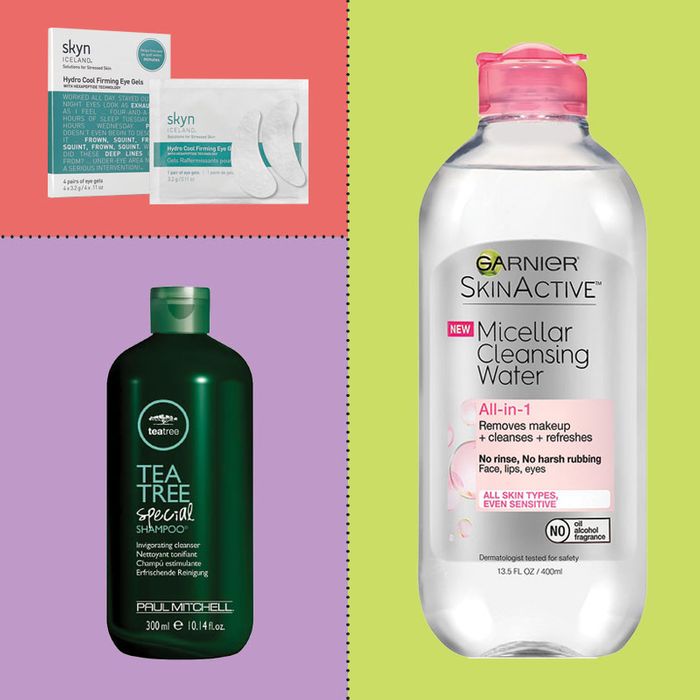 The pre–Fourth of July deals are coming in hot, and Ulta's summer sale is not one to miss. We've called out some of our favorite beauty and skin-care products below that are worth buying now that they're up to 60 percent off, from a half-off Urban Decay palette to a beauty blender that Rio Viera-Newton loves. Bear in mind that the sale ends on July 4.
This one's a perennial drugstore favorite micellar water beloved by redditors. Our own Rio Viera-Newton considers it "just as soothing, hydrating, and good for taking off makeup" as the culty Bioderma, but for half the price.
And a set of cooling eye gels that would be worth buying for any summer travel you have planned. Rio likes to bring hers on the plane (and load up in winter) because they're hydrating, cooling, and also grippier than other eye masks. "[They] are more of a stickerlike texture. So when you put them on, they stay put."
Rio bought this beauty-blender sponge at a recent Ulta run after hearing "endless YouTubers rave about it." She says, "The Real Techniques brush has both a flat edge for really getting up in your under-eyes and the original pointed tip for concealing any imperfections … I didn't even know I was missing out on before."
Routine dandruff sufferers often look to this best-selling Paul Mitchell tea-tree shampoo for relief, which dermatologist Amy Perlmutter also recommended to us for treating a dry scalp.
"It's not hyperbole to call Urban Decay's Naked palette the best-selling eye shadow in the world," the Cut's Kathleen Hou once said. And if you're a superfan, now would be the time to stock up on this collection of basics — the first all-matte collection of neutrals — while it's 50 percent off.
For acne-prone skin, Rio recommends this creamy concealer that's paraben- and fragrance-free. "It's full coverage, but it also blends out really easily — perfect for the no-makeup-makeup-oh-wait-I-have-to-conceal-this-zit girl. This has helped me conceal even the worst of the worst."
This affordable mascara landed up on the Cut's Best of Beauty list last year and was called a "shooting star" by Ashley Weatherford for its "enormous brush [that] flares out lashes, while it lengthens and paints each little hair a vivid black." She says it's one of the best drugstore mascaras "if you're looking for lashes that look too good to be real."