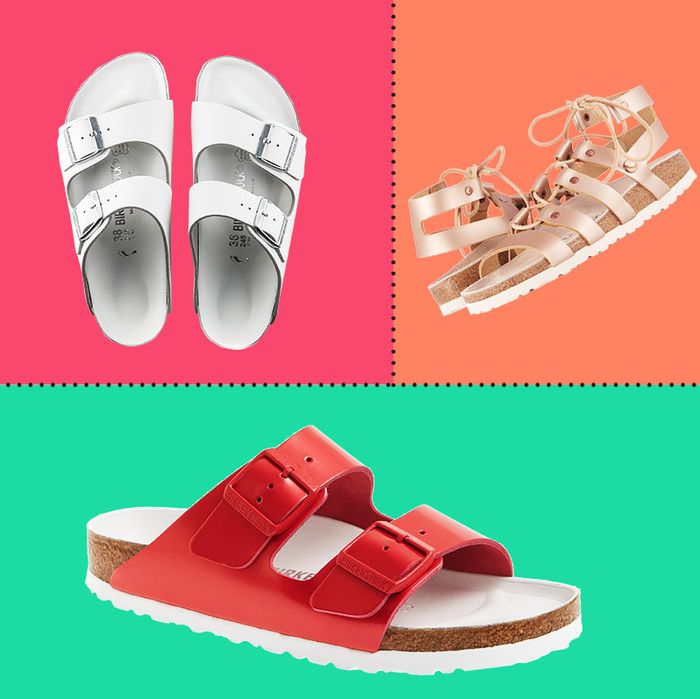 Photo: Courtesy of the retailer
Whatever you think about the ubiquitous cork-and-leather sandal (and its new polymer counterpart), Birkenstocks are here to stay. As Cathy Horyn reported in a recent Cut article, the humble orthopedic sandal has experienced an unprecedented rise in popularity over the last few years, a craze that was perhaps jump-started when Phoebe Philo sent a mink-lined Arizona down a Céline runway in 2012.
Of course, the German company has been around since the 1770s, but the sandals weren't introduced to a U.S. audience until about the '60s. Today, they're everywhere, and dare we say, have even tread onto "iconic" territory. We should have known: Kate Moss sported Birks in a spread for British magazine The Face back in 1990. If you're still not convinced, here are 27 Birkenstocks for every kind of person in a range of styles to get you in the mood.
For the classicist
For the unnecessarily withholding dog trainer
For the Phoebe Philo Céline-era stan
For the Phoebe Philo Céline-era stan (but in black)
For the sound-bath instructor
For the fashion person
For the Fashion Person
For the waitress at Sur