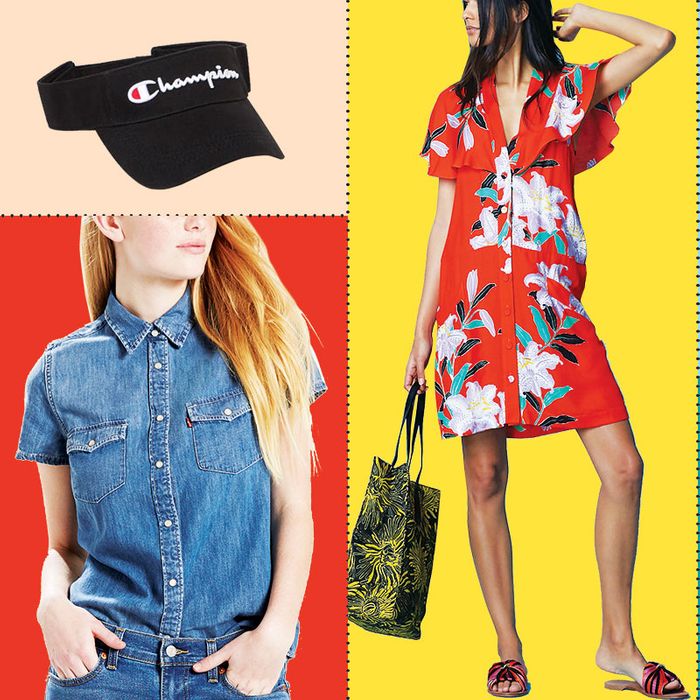 Photo: Courtesy of the Vendors
This week, our deep dive into the mid-August deal-o-sphere unearthed quite a few gems, among them a $12 Breton tee, a 52 percent off linen duvet cover, a whole bunch of discounted denim, and a very wonderful pair of polka-dotted Converse.
You won't be able to do much better than $12 for a classic Breton long-sleeved tee.
An easy-breeze Free People schmatta (that's also available in a purply-pink).
You don't have to wear this Levi's button-down with a matching shade of blue jeans, but you could. It's also on sale (for $33) in a long-sleeved version.
We've been going hard on linen bedding this season; and for good reason: It's amazing. This Hotel Collection duvet in a soothing shade of beige is 52 percent off.
Well, these are fun. Some polka-dotted, green-lined Converse high-tops.
For these last days of summer, a fluttery, floral number made from soft, woven, printed bamboo with an open back.
This floral dress is a little more fancy-event-friendly; it's made from what's described as a "slightly sheer, woven, gauzy printed silk rayon blend."