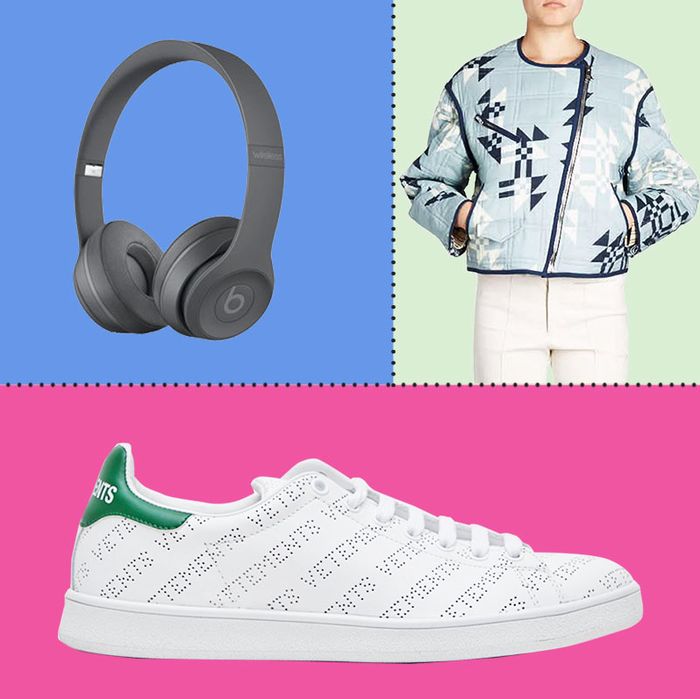 Photo: courtesy of the retailers
There were lots of excellent sales this week (DVF dresses for under $200, starter Sunday Riley, lacey underwear, Nancy Meyers-y linen bedding), and the sales just kept on coming. Below, our favorite Friday deals including some 72-percent-off jeans, half-off Wolford tights, and a whole bunch of rarely-on-sale Reformation.
A plush, blush robe made from "cozy cotton terry."
An $8 thong from Cosabella featuring a (very subtle) cheetah print.
Polka-dotted pullover alert!
Got Fjallraven fatigue? Then consider this canvas backpack from Kaufmann Mercantile featuring a tan suede base and straps.
This quilted, origami-printed Isabel Marant jacket is perfect for the upcoming in-between-season weather.
These "power sculpt" leggings from Nike apparently feel like wearing "a second skin."
It's not quite tights weather yet, but why not stock up on some 50 percent off Wolfords.
Photo: 18-05-22 rozagough PM2 B5 ryankautzer W
It's the end of swimsuit weather, to be sure, but an off-the-shoulder one-piece from Kisuii was too good pass up.