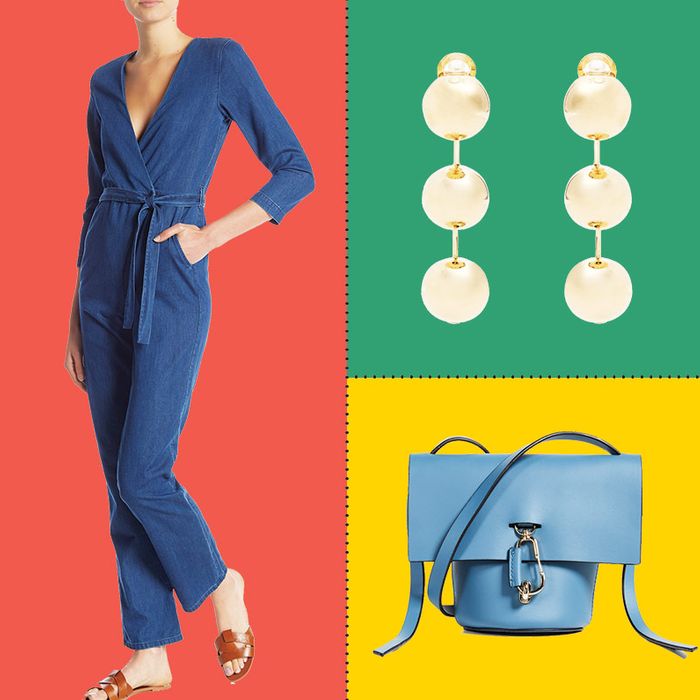 Photo: courtesy of the retailrs
Labor Day has come and gone, but the sales are still quite good: Below, the 50 percent off Balenciaga earrings, discounted denim jumpsuits, googly-eyed bathmats, and on-sale Geoff McFetridge posters that we dug up this week.
An elegant denim jumpsuit (that can easily transition from day to night) from 3x1.
A crisp white button-down is overrated. We like this slouchy, soft cotton one from Free People.
We are suckers for anything googly-eye-related, so are fully delighted by this bathmat.
Photo: 18-01-16 oksanajager AM1 B4 benbrubaker W
An autumnal shift dress (that you could wear with a turtleneck underneath) from MSGM.