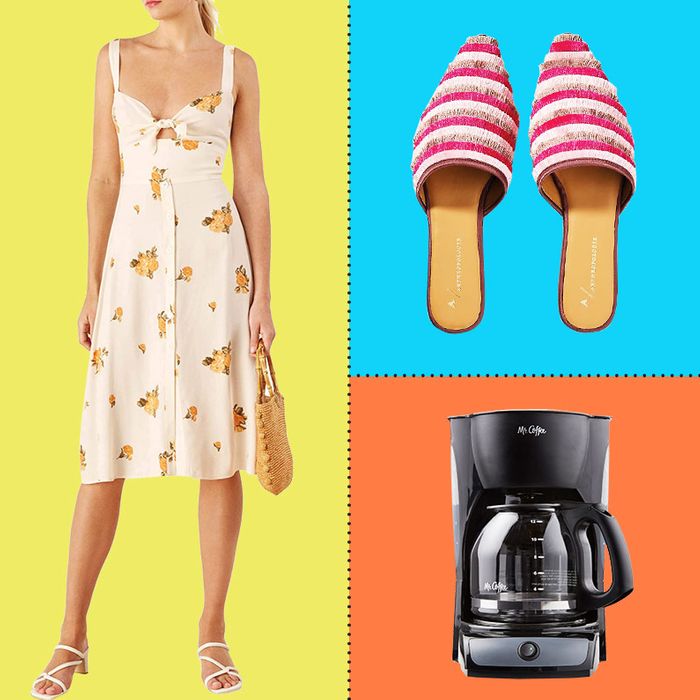 Photo: Courtesy of the retailers
Happy first day of fall — we're celebrating by stocking up on summer goodies that are now discounted (hello, Reformation dresses!) plus cold-weather favorites that we'll be happy to have come November, from Saturdays NYC hoodies and North Face coats to Missoni scarves and Madewell sweaters.
A very well-reviewed Bluetooth speaker (more than 800 ratings) that's nearly 70 percent off.
The Cut's beauty editors call this a "sunscreen favorite that won't break you out and leaves your skin moisturized, silky, and protected with SPF50." The dermatologist-recommended stuff is something you should be slathering on every day even now that summer's over.
Our own beauty writer Rio Viera-Newton just recently put this NARS concealer up against the Tarte Shape Tape — it's her favorite for under-eyes as a buildable concealer.
We'll leave it to one reviewer of this blow dryer: "I have tried every high-end brand on the market, and this is BY FAR the best hair dryer I have ever used! Drying time is cut in half, and I find the heat level to be perfect for drying quickly without splitting or burning my hair. I have recommended this dryer to all of my family and friends and will never use another."
There's something nicely vintage and '70s Ivy League about this sweater.
Worn with a hoodie or T-shirt, a Chesterfield coat is anything but stuffy.
Another newborn gift that looks much more expensive than it is? A Ralph Lauren baby blanket.
Just a reminder that these very helpful smart plugs are still on sale. Lindsey Weber says of them: "All of my lamps can now be turned on and off with a swipe — I even set timers so that they turn on automatically, both to avoid arriving home to a dark house and to give the appearance that someone's home even when no one is. I'll switch on my air conditioner while out and about, as to hit that sweet 69 degrees before I even step inside."
Reformation made its name on affordable dresses that look much more expensive than they are — now they're even cheaper.
We'd put a cardigan or even sweatshirt over this just to give its sweetness some edge.
The pale yellow on this linen dress is surprisingly flattering on a number of different skin tones.