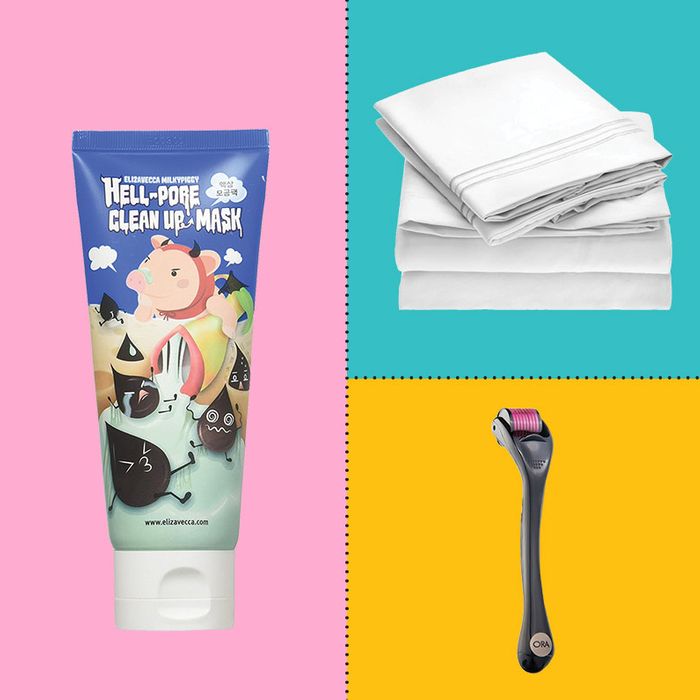 Photo: Courtesy of the retailers
Welcome back to Your Shopping Cart, wherein we break out the top ten products that you, our devoted Strategist readers, bought in droves. Think of this as the TL;DR of the Strategist: If your like-minded brethren are buying these items, maybe you'd like them, too.
It's a tale of two pimple patches on the list, this week. An old favorite returns to the top spot after languishing lower down on the list for weeks, and a promising two-step newcomer appears for the first time in seventh place. Also on the skincare front, the powerful — and painful — pore-zapping mask that debuted at number one last week drops to second place; and a microneedling system (part of Dermstore's device sale earlier this month) takes eighth. Three returning picks each inched up on the list: a longtime best-selling beard trimmer in fifth, a writer's "keepsake" notebook in third, and fancy lube in sixth. We've written about these WiFi-enabled plugs before, but a sale last week inspired lots of you to explore smart home technology — bringing the plugs onto the list in fourth place. Two new products round out the list: a colorful xylophone for littles ones in ninth, and a super-soft sheet set in tenth.