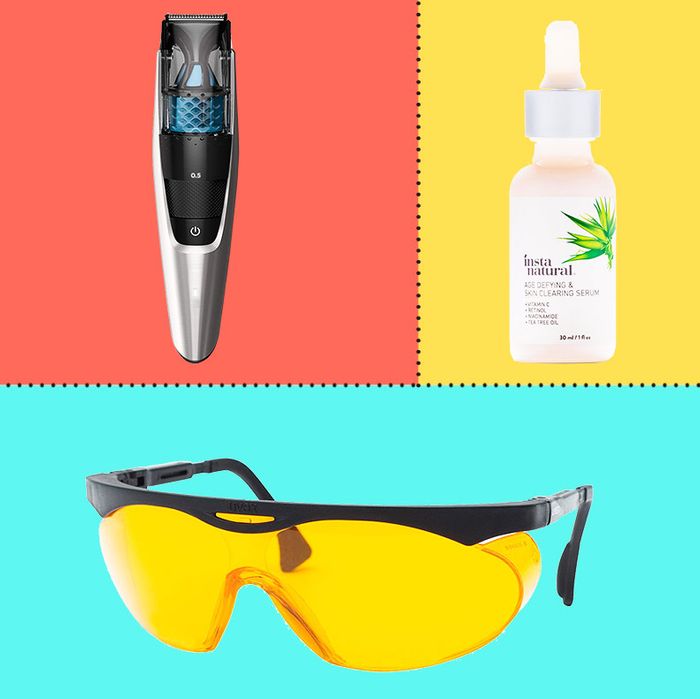 Photo: Courtesy of the retailers
Welcome back to Your Shopping Cart, wherein we break out the top ten products that you, devoted Strategist readers, all bought in droves. Think of this as the tl;dr of the Strategist: If your like-minded brethren are buying these items, maybe you'd like to, too.
Skin-care products comprise half of this week's list, with five out of ten spots dedicated to getting skin glowing and banishing pimples. One of these entries — a brightening vitamin C serum — is new, while the rest are old favorites. The legendary pimple patches hold steady at No. 2; a painful pore mask drops from the top spot to third place; the serum that gives one of our writer's "glass skin" is at No. 8, down from No. 6; and a snail essence is back on the list in ninth place after a brief hiatus. A fancy lube and one of our top grooming picks for guys — this popular beard trimmer — hold down their spots from the last list at fourth and fifth place, respectively. We've also got two more returning hits — blue-light-blocking glasses inch up from eighth place to sixth, and last list's tenth place hemp-oil capsules make the jump to No. 7. And finally, in tenth place, an adorable, colorful xylophone ideal for 1-year-olds.