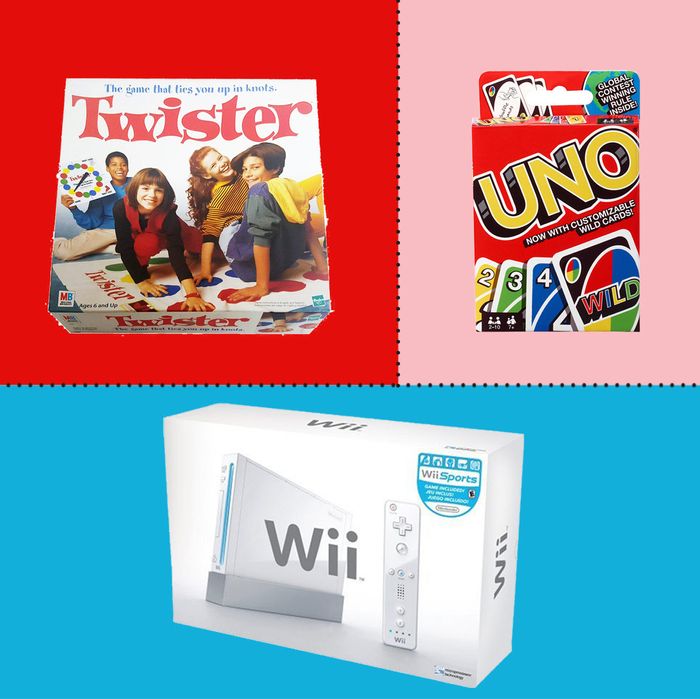 Photo: Courtesy of the retailers.
It's that time of year when extended families awkwardly gather, but there's no need to dread the holidays. The quickest way to ease that tension? The forced merriment of a game. To find the best board games (and a few video games) for the holidays, we talked to therapists for their recommendations: These are the games that help to establish bonds, create fun interactions, and encourage teamwork rather than competition. Below, ten recommendations. Don't miss all of the Strategist's holiday gift coverage right here, too.
"This is great because it's everyone against the game and there is a feeling of satisfaction and group camaraderie when and if you win," says James Kling, Behavior Consultant and founder of Alternative Teaching. However, he warns that "more skilled or aggressive players [may] start dictating the game and it can make others take a backseat and only move when [they're told to] instead of really playing."
As a self-described "game enthusiast," Kling has a cornucopia of other suggestions, including "attrition" games like Ticket to Ride and Monopoly. "These are games where you win over the course of time by absorbing all the resources," he explains. "They can be good because they require more skill and [you don't] attack players directly." That said, they can feel endless, which may not sit well with fans of instant gratification or excitement.
If you want something quicker for in-between courses or impatient players, Kling recommends games like Uno and Exploding Kittens.
Much like Forbidden Island, Pandemic boasts an "us against the world" mission. Favored by Dr. Erina White, a clinical researcher at Boston Children's Hospital, family therapist, and faculty member at Harvard Medical School, the University of New Hampshire, and the Simmons School of Social Work, Pandemic promotes teamwork as everyone works together. "The players are disease-fighting specialists whose mission is to treat disease hotspots while researching cures for each of the four plagues before they get out of hand," explains Dr. White, who is also the VP of Parent Services at Mightier, a therapeutic video game service for kids.