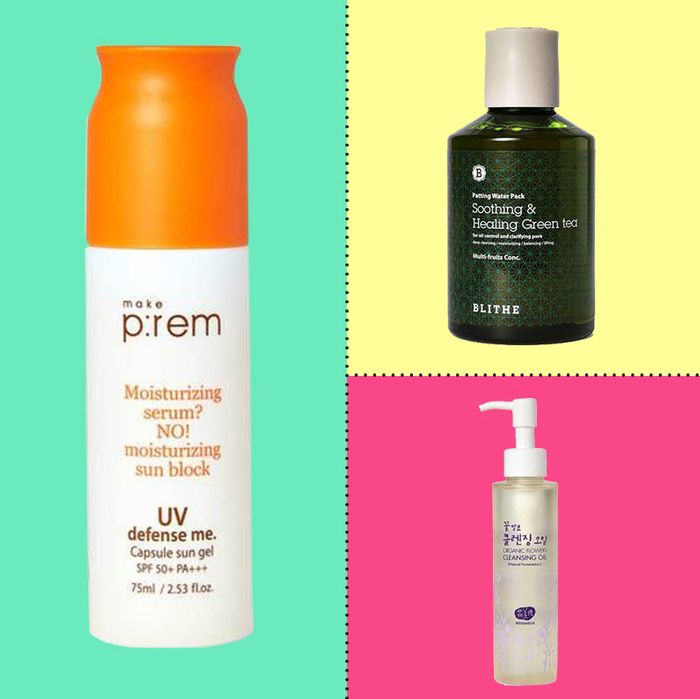 Photo: Courtesy of Glow Recipe
Glow Recipe is one of my all time favorite K-beauty retailers. Unlike Soko Glam, which is home to some of the ultimate Korean beauty cult classics, like Cosrx and Neogen, Glow Recipe's curations can sometimes feel more obscure. But while the site carries brands and products you may have never heard of, almost everything I impulse-purchase from Glow Recipe quickly becomes a holy grail of mine. And now I have some good news: until Monday, November 26, everything on the site is 25 percent off with the code BLACKFRIDAY25. But if you're not a K-beauty obsessive such as myself, and are curious about what you should indulge in, look no further. Below, some of my Glow Recipe holy grails that are now on sale.
Sunscreens are the most important product in your skincare routine for making sure your skin looks clear and youthful for as long as possible. If you're not using sunscreen everyday, we gotta talk. I first read about this sunscreen on r/AsianBeauty — people were raving about how it was the ideal sunscreen for anyone with sensitive, breakout-prone skin. This sunscreen has never once broken me out, and since it's a gel, there's no white cast. I really love this product for every day, but also for holidays, it can't be beat.
When I first came across this product, I was taken aback by the idea of a splash mask — an intense treatment product that you pat into your skin while you're in the shower (kind of confusing, I know, but here's a tutorial with in-depth visuals). I use this green tea splash mask whenever I'm having any kind of acne or eczema breakouts, and it immediately calms and soothes my pissed-off, angry, dry skin. Even though the concept might sound kind of gimmicky, it really, really works.
I really love a mist. On no-makeup days when you're running out the door, as a midday pick-me-up, or to set your makeup, mists can bring your skin back to life and keep it moisturized and refreshed. What makes this product so luxurious is how finely the spray comes out — it doesn't feel like someone is spitting in your face (as is the case with a lot of sprays). It actually feels delicate and refreshing. I absolutely adore this product and love carrying it around with me in my purse. It's especially magical on planes. If you're a mist person, this is a must buy.
I wrote about how much I love this product in my updated Google Doc — it's a perfect, easy-to-use, medium-level exfoliant that busts breakouts and smoothes out texture. I use this product three times a week, and my skin always looks brighter and smoother. I also love the convenience of these pads — with little openings for your fingers, you can use your hands to really get into the nooks and crannies of your skin for maximum results.