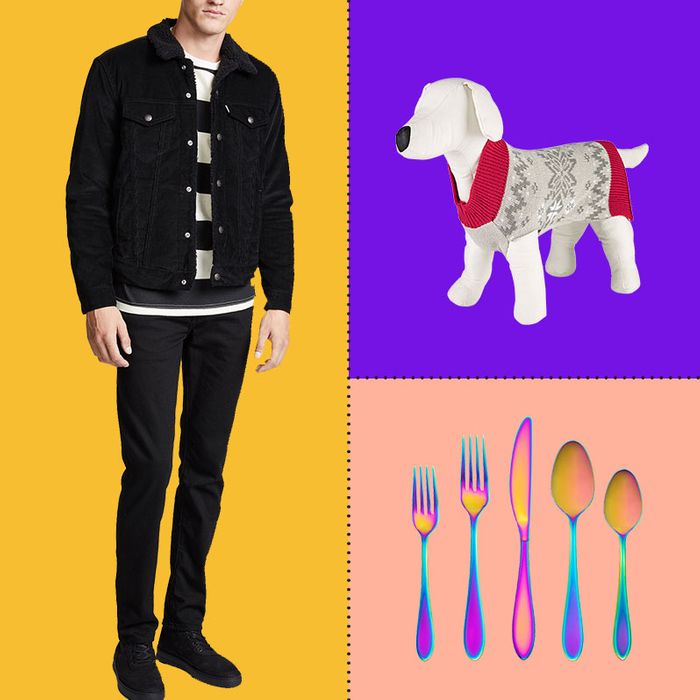 Photo: Courtesy of the retailer
We are getting closer and closer to Black Friday and the craziest shopping season of the year, but until then, there are still lots of great deals to be had. This week, some Levi's sherpa truckers and Ralph Lauren puffers, plus a $10 travel pillow and an extremely discounted Nespresso machine. All that, plus a Natori robe, a Sleepy Jones tank top, Everlane shirts, Eastpak backpacks, and Sony headphones.
A nifty little travel pillow to add to your cart before your Thanksgiving flight.
Shackets are one of the best things about fall — we're this close to buying this and wearing it exactly as pictured, with the top two buttons buttoned and a messily upturned collar.
A teeny Nespresso — the VertuoPlus is one of the narrower models — that comes with a milk frother for perfect cappuccinos.