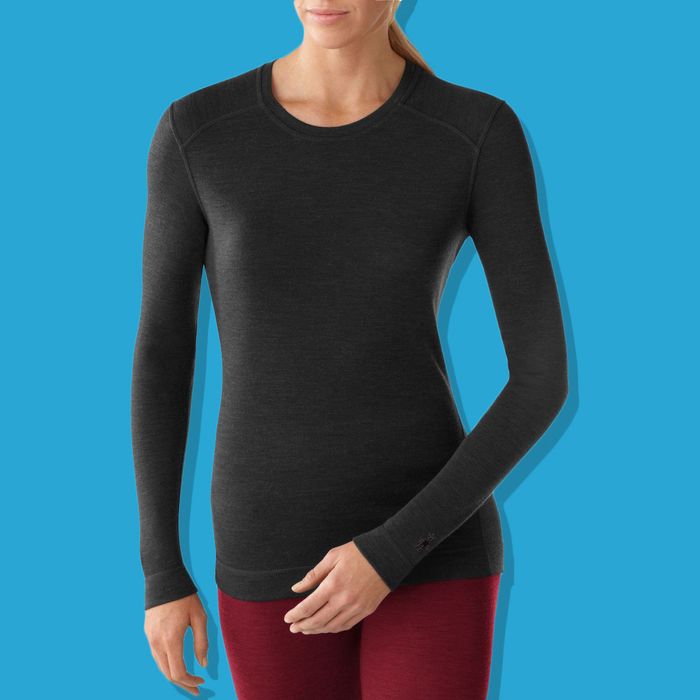 Photo: Courtesy of the retailer
Earlier this fall, I asked a handful of runners, skiers, and other outdoor exercisers to recommend their favorite base layers, and I wasn't at all surprised when Smartwool pieces came up again and again. Soft and warm yet breathable and moisture-wicking, merino wool is a perfect winter workout fabric and Smartwool makes some of the best merino base layers out there. I'll run in one on its own on a mild day or layer one under a heavier running jacket when it's freezing out. I've also brought them on skiing trips and found that they're the ideal thickness for keeping warm on the mountain.
This top isn't just for athletes, though. Even if you never lace up your sneakers for a cold morning run or put on ski boots this winter, the soft merino shirt makes for a surprisingly versatile part of an everyday wardrobe. When it's freezing out, it's thin enough to layer under a heavier sweater for an added layer of warmth, and you could also wear it underneath a short-sleeve or sleeveless dress to bring a summer favorite into the winter. In solid colors and without any huge logos (there's a tiny bit of branding at the left hip and wrist — most of which would be hidden when layering), it's not obviously activewear either.
Normally $95, the base layer tops rarely go on sale as they're part of the brand's core collection, but this cyber Monday you can pick one (or two) up for 25 percent off.
More running gear on sale