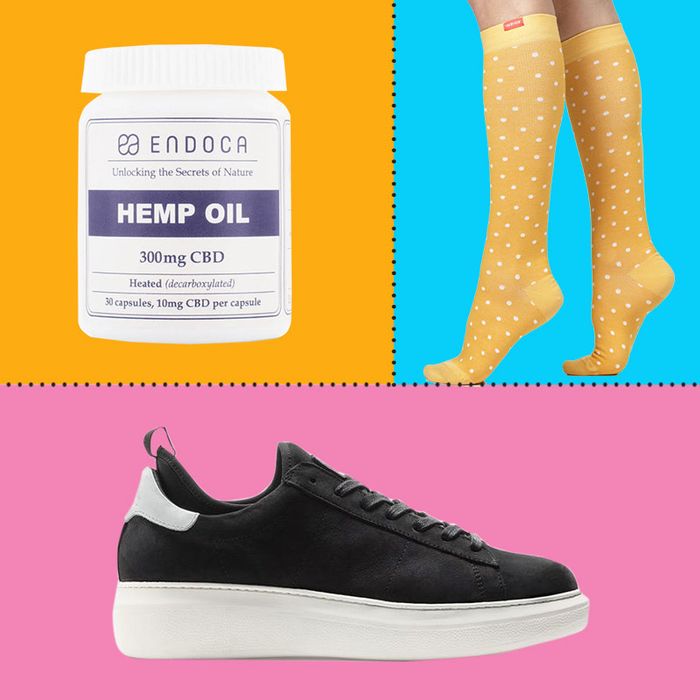 Photo: Courtesy of the retailers
Welcome back to Your Shopping Cart, wherein we break out the top ten products that you, devoted Strategist readers, all bought in droves. Think of this as the tl;dr of the Strategist: If your like-minded brethren are buying these items, maybe you'd like to, too.
Made up of five returning champs and five newcomers, this week's list is a healthy mix of old favorites and new faces. The legendary pimple patches are back in first place, and this ever-popular beard trimmer moves up from No. 5 to No. 3. Lots of you are still buying last week's top finisher, this brightening vitamin C serum, which drops to fourth, as well as the K-beauty "glass skin" serum that's in eighth place yet again. Slowly moving up on the list, these hemp-oil capsules are in sixth place this week, up from seventh. As for the newcomers, this extra-long phone-charging cord shows up strong in second place, and a board game perfect for 3-year-olds rounds out the top five. Fall hygge season must be kicking into gear, as enough of you bought this cozy bathrobe to bring it onto the list at No. 7. And on the footwear front, these leather sneakers and compression socks appear for the first time in ninth and tenth place respectively.
1. The Google Doc I Send to People Who Ask About My Skin (Last installment: 2)
Last week's second-place finishers, these zit-erasing pimple patches have been stalwarts on our best-seller list ever since Strat beauty writer Rio Viera-Newton introduced us to them last year in her epic skin-care Google-doc post: "[T]he Holy Grail. Drop everything and buy them. Not even going to explain, will just say if you pop or pick a zit, put this on immediately afterward, go to bed, and in the morning you'll see what I'm talking about and thank me." Now they're back on top.
2. This Comically Long Phone Charger Is Virtually Indestructible (New entry)
It's highly annoying to use a cable that's too short when you're trying to charge your phone and use it at the same time. Writer Alison Freer found a solution when her early adopter techie friend introduced her to this ten-foot-long cord. She writes, "I can lie on any end of the couch and still charge my phone, or lie all the way down in bed (rather than awkwardly perch on one elbow next to the power strip), or even just ride in the back seat of a car with the phone plugged into the cigar socket and still use my phone while charging it."
3. What's the Best Beard Trimmer? (5)
This beard trimmer, with a radial dial that lets you choose lengths down to the half-millimeter (for guys who don't want to go totally clean-shaven), moves to third place this week, up from fifth. Writer Kurt Soller loves how it keeps stray hairs out of the sink: "A vacuum-suction feature that collects the majority of your shaven hairs — up to 90 percent of them, according to the company, but who really knows? All I can say is that this is a godsend."