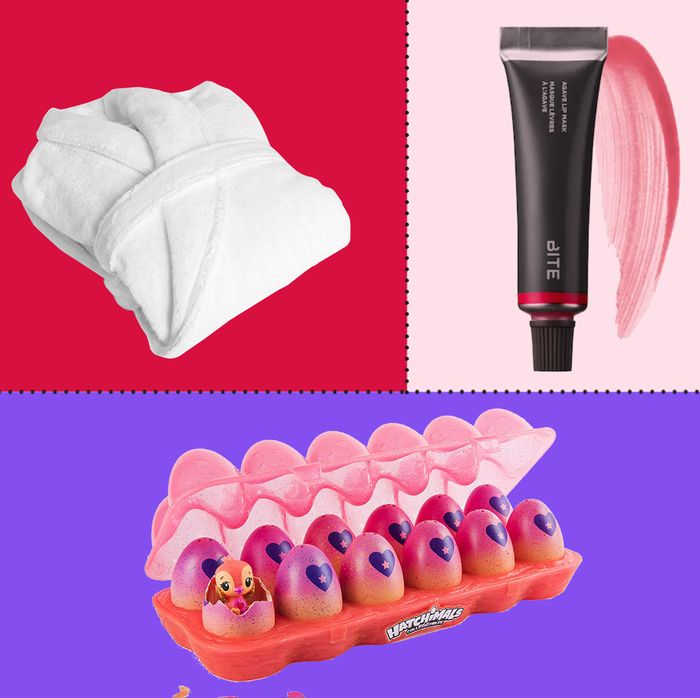 Photo: Courtesy of the retailers
Welcome back to Your Shopping Cart, wherein we reveal the top ten products that you, devoted Strategist readers, bought in droves. Think of this as the tl;dr of the Strategist: If your like-minded brethren are buying these items, maybe you'd like to, too.
Lots of you are getting a head start on your holiday shopping, buying toys from our guides of expert-recommended picks for kids of all ages. Trend forecasters we spoke with predicted that "surprise" and "mystery" toys would be flying off the shelves, and four of those appear on our list this week: the ever-popular Hatchimals, mystery rescue pets, giant toy-filled eggs designed by a pint-size YouTube star, and collectible dolls with unicorn-hued hair. Our biggest non-toy best seller is this power drill brush-attachment that writer Maxine Builder uses to deep-clean her bathroom. Usually a dominant category, only two beauty products make the list this week: last installment's eighth-place finisher, this K-beauty glass skin serum, slips to tenth, and a newcomer, beauty writer Rio Viera-Newton's favorite tinted lip moisturizer, makes its debut at number six. Some old favorites are also back, like these hemp oil capsules, which have slipped from sixth to seventh, this plush bathrobe, which dropped from seventh to eighth, and a pillow perfect for side-sleepers — which hasn't been seen on the list since July — reappears at number nine.