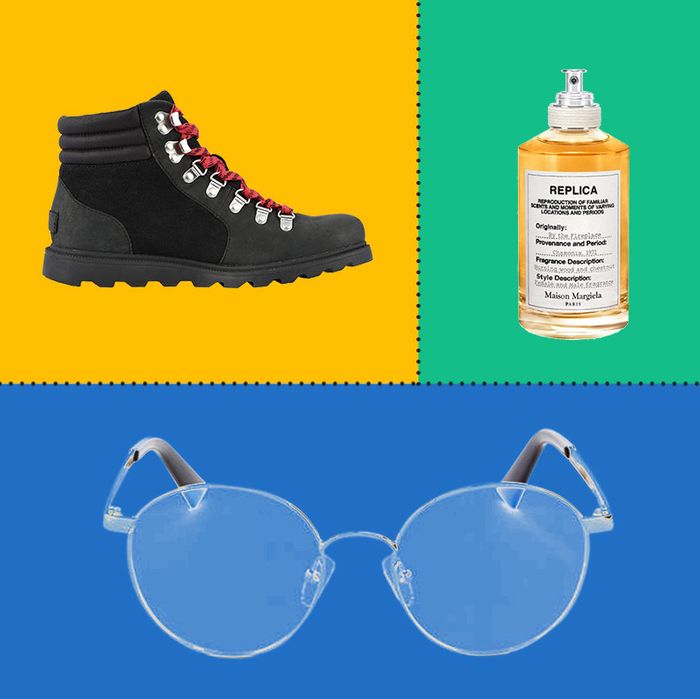 Photo: Courtesy of the retailers
If you follow our biweekly feature Your Shopping Cart, you know that we have some eerily good intel on what you all are buying. Which led us to think that, as Strategist editors, we could turn the tables and highlight all the things we've been buying ourselves. As you'll notice, it's both a blessing and a curse to be a Strategist editor; we're picky, but sometimes we just have to get on with it (it's online shopping expertise meets IRL needs). Below, what we all bought in November.
Lori Keong, writer
The most decadent part of the long Thanksgiving weekend wasn't the amount of food I consumed, but the hours I got to spend curled up reading books. I'm halfway through Pachinko, but also pocketed Eve Babitz's Black Swans over the weekend (the typography really jumps out on a shelf).
It's my first Eve Babitz encounter and I'm in love: I've been reading a story or two before bed every night and the closest thing I can compare it to is dessert.
In lieu of getting a digital perm this month, I called in reinforcements from Sachajuan to see if I could actually zhuzh my flat, straight hair into something resembling a hairstyle. I'd heard great things, but was floored by how bouncy and soft my hair looked post-volumizing shampoo and cream. It was such a convincing change that colleagues actually cornered me to compliment me on my new haircut afterwards. (It's the same old hair, just Sachujuan playing tricks on you.)
And, of course, I bought some Lord & Taylor cashmere to round out my Cyber Monday. It's still $60 for now, so don't sleep on this deal.
Karen Iorio Adelson, writer
File this one under "Rio made me do it." After reading Strategist beauty writer Rio Viera-Newton's ode to Bite Beauty's lip moisturizer, I was convinced to order one for myself. Everything she says is true — it's hydrating with a hint of color that looks natural even on a lipstick-phobe like myself.
This running top was an early Black Friday purchase that I bought on impulse because I loved the color, but I've already worn it twice. It's sort of a combination base layer/mid-layer as it's fine to wear on its own (like I did yesterday when running in 40-degree weather), or you can throw it over a T-shirt for a little added warmth (like I did on Thanksgiving when it was barely 30 degrees). I imagine that in even colder temps I'll be able to layer a jacket on top. The funnel neck definitely keeps you warm, and I especially like that along with thumb holes there are hand covers that work like built-in mittens. It's also still 20 percent off.
This little gizmo holds half of a lemon or lime and lets you squeeze its juice onto a salad, into your water, or wherever else you want a splash of citrus. I have a bigger citrus juicer but I'm usually too lazy to take it out and wash all the parts when I just want a little spritz of lemon, so this is ideal. The tiny holes filter out the seeds and it's even machine washable. My friend and I were browsing Lancelotti Housewares in the East Village and we each had to buy one.
Margaret Rhodes, senior editor
For someone who makes a big deal out of having coffee immediately upon waking up, I'm not very precious about it. We buy coffee from Porto Rico Importing Co. (I get the organic French Peruvian and it's dark and full and perfect) and they put it in paper bags which then go in my fridge. But then, a few months ago, I edited this post on coffee canisters and realized exactly how much I'd been doing wrong. If you want coffee to keep its flavor, you need an airtight, light-free container. So I got this green plastic Coffeevac, which sucks oxygen out and feels very "Fort Lauderdale in the late 1970s." Soon I'll finally buy my own coffee grinder.
These pants are truly amazing. I bought a pair in gray, on a lark, months back, after realizing that I owned no respectable loungewear. They feel soft as silk and I don't know how, but the fabric practically bounces stains off of itself. (On a recent flight, I spilled wine on my lap, and a few minutes later the stain had just sort of evaporated.) Anyway, for $15 (they're on sale for $10 right now), you really can't get a better pair of relaxing-at-home pants. I bought another pair in black.
Glossier Black Friday sale! I re-upped on this mascara, which is as good as everyone says. Every mascara I've ever worn has melted onto my under-eyes; this one stays put all day.
A couple of my brilliant friends edit this magazine. It's a print spin-off of the Eye on Design website, and covers graphic and experience design and the way they mingle with culture, but always through a young and unexpected lens. This issue is gossip-themed and includes stories on how People gets made, and something on the history of gossipy housewives and Tupperware, all of which I can't wait to read.
Katy Schneider, associate editor
My big purchase for the month was this puffer from the Barcelona-based brand Paloma Wool. It is not as warm as I'd hoped, but it has the best-shaped neck, and is the prettiest vibrant green, and I don't mind layering up so I can wear it even when it's 30 degrees outside.
This is not terribly exciting, but I also re-stocked on my Biologique Cleansing Milk and my Biologique P50 (the scary-tingly 1970 version that is so potent that one of its main ingredients, phenol, is actually banned in Europe). I went to Rescue Spa for a facial over the Thanksgiving break — they exclusively use Biologique products — and left with the kind of glowing skin that makes you spend upwards of $150 on products, on the spot.
Maxine Builder, writer
This month, I went to two potlucks, which is by no means a complaint. I love a potluck. (Invite me to your potluck!) But in preparing for these dinners, I realized I did not have enough large containers in which to both make and transport my food. So I bought this 9-by-13-inch aluminum baking pan with a matching lid, and it is both a very high-quality piece of cookware and an easy-to-transport container. Bonus: It's even easier to reheat, since all you have to do is put the tray, lid and all, into the oven. You don't even need additional foil. So yes, I would highly recommend this piece of kitchenware to anyone trying to transport a batch of polenta sourdough stuffing on the subway from their apartment in Williamsburg to the Upper East Side.
I wrote this deep-dive into the benefits of blue-light-blocking glasses back in April, but I held off on getting a pair of my own, in large part because some of the more stylish options I found were a little too expensive for my taste. But some of the reporting and research I did for Sleep Week finally convinced me that it was time to take the plunge. Around the same time, a coworker tipped me off to Book Club's surprisingly stylish blue-light-blocking glasses, and for just $30, these book-pun-themed glasses were a no-brainer. I've been mostly wearing these at home, when I'm sending emails or watching YouTube videos in that time after dinner but before I need to get serious about getting ready for bed, but I like they way they look so much that I would even wear them out in the world.
Jason Chen, deputy editor
I feel weird going beltless and have been wearing the same black 0.75-inch Maximum Henry belt for three years; I like very, very simple things, and the MH was one of the few thin black belts that wasn't like some $600 Prada thing. It's also made in Brooklyn, if you're into that. My version with the gold buckle is great, and since the silver one was on sale, I snapped up one of those, too.
I have been eyeing these Want boots for the longest time — the zipper on the back is clutch! For some reason the navy ones went on sale last week and the black ones didn't, but for the life of me, I can't tell what makes them navy (is it the laces? The laces are definitely navy but it's gotta be something else, too, because why else would this pair be hundreds of dollars cheaper?). Anyway, they came, and I love how they look from the b