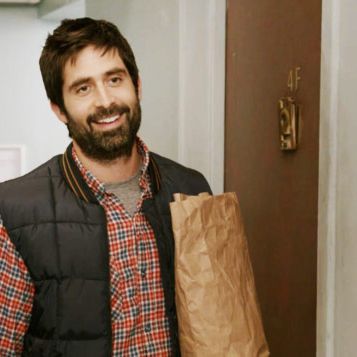 When he's particular about his stuff.
Photo: Courtesy of Comedy Central
In our advice column, Ask the Strategist, we take your most burning shopping questions and survey friends, call up experts, and draw on our own personal experience to answer them. As always, please comment with any questions of your own — we're here to help.
Question: MY BOYFRIEND IS I SWEAR TO GOD THE MOST IMPOSSIBLE PERSON TO SHOP FOR. He's so particular that both his family and I are at a loss for what to get him for Christmas. He likes nice clothes (Acne Adrians and Saint Laurent coats, you get the idea) and has a Nintendo Switch. I would spend up to $300 (but would rather not). Help me!
This question came via text message, and we've gotten enough queries on the subject of the hard-to-shop-for boyfriend that it really warranted a post. First of all, congrats! He obviously has unassailable taste and has also chosen you as his partner, so that is a big deal! On the other hand, we know how tricky it is to find a holiday gift for a discerning recipient, but luckily (coincidence of coincidences) we've been accused of being impossible, too. Below, the several excellent gifts we'd love to receive, organized by price.
Gifts under $50
While these intricately designed knit socks probably aren't exactly his style, we're pretty sure he'd love to get (and wear) them come the 25th.
We have this (status) candle, we love it, and Keap could get away with charging twice as much for it, honestly.
An oldie, a goodie: A best-of collection from the Swedish hipster magazine's first ten years in print.
A licensed-by-Nintendo shield for his Switch dock (he has a dock, right?) that lights up and changes color — we don't play games, really, but apparently that symbol's a Zelda thing.
Gifts under $100
Byredo roll-ons are the move — they're more concentrated and longer-lasting than the eau de parfum (no alcohol to evaporate), they're cheaper, and they're travel-friendly. A genius stocking stuffer.
We own this belt (and in fact just bought another). It sounds like your guy likes very simple, high-quality things, so check.
Gifts under $200
Another thing we already own and love, this leather and canvas dopp kit always looks so handsome on the Airbnb sink and is far too expensive to be something we'd spend our own money on.