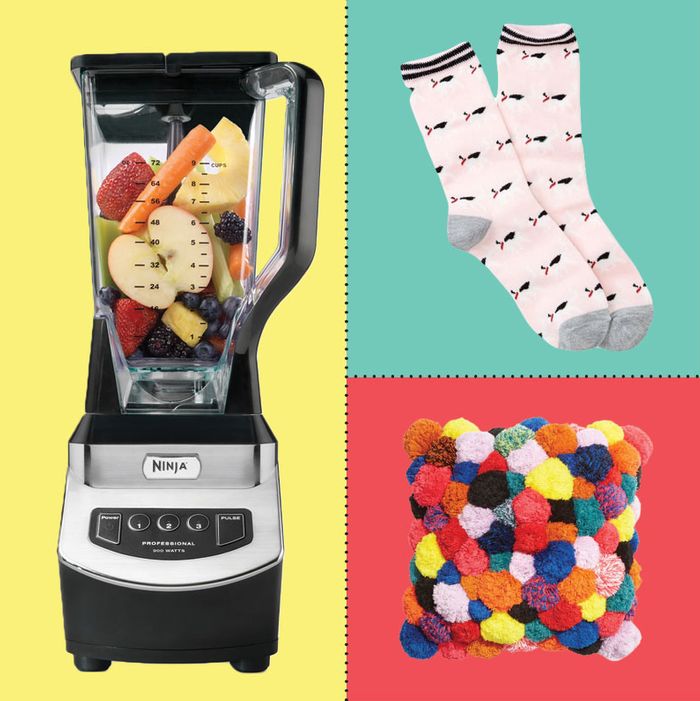 Photo: Courtesy of the Retailers
The after-Christmas sales have begun! You may have perused the Everlane choose-what-you-pay sale or the Nordstrom half-yearly sale, but they're not the only retailers that are putting discounts on that holiday stock. You can find great deals on appliances from Macy's, Veja sneakers at Moda Operandi, and menswear at East Dane. Plus, Madewell, Clarks, and Cuisinart are on sale, too.
A spill-proof Dopp kit (it's made of scuba-suit neoprene) in an unmistakable shade of bright orange.
The perfect extra layer when you're running out the door and there's a 40 percent chance of drizzle.
Our favorite part about these Veja leather sneakers: They're Velcro.
The length on this parka is just right, and don't worry about the fur on the hood — it's faux.
Photo: 18-08-22 kadeemfisher AM2 B8 raypfeiffer M
This thin nylon layer is an extra little something to pull on over a T-shirt or a hoodie when you don't feel like wearing a full coat.
Everlane's big sale is ongoing, and you can get this turtleneck in a flattering black in addition to red and speckled gray, too.
Know a 20-something looking for a skillet (or two)? This is a nice starter set for not a lot of money.
For traipsing through the Scottish highlands — or getting a Starbucks latte.
This little saddle bag carries a lot more than you'd think, and it's an excellent pop of color, too.