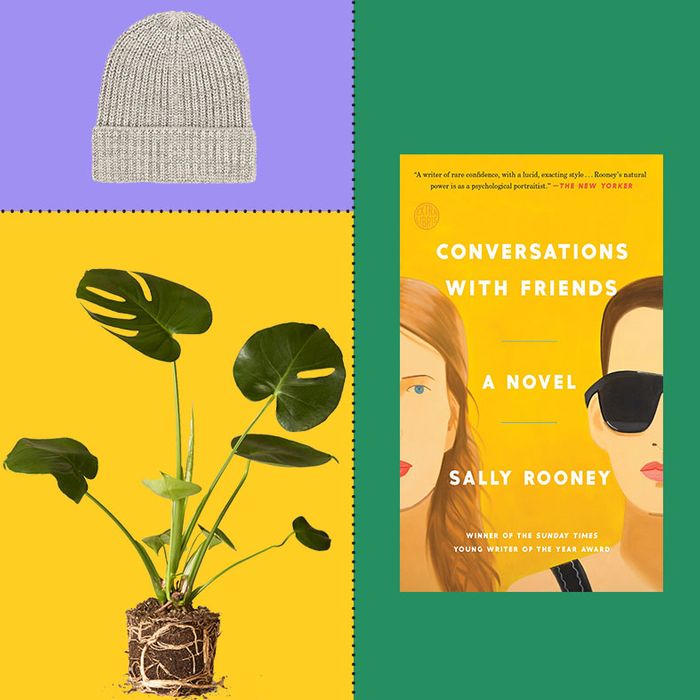 Photo: Courtesy of the retailers
If you follow our biweekly feature Your Shopping Cart, you know that we have some eerily good intel on what you all are buying. Which led us to think that, as Strategist editors, we could turn the tables and highlight all the things we've been buying ourselves. As you'll notice, it's both a blessing and a curse to be a Strategist editor; we're picky, but sometimes we just have to get on with it (it's online shopping expertise meets IRL needs). Below, what we all bought in December.
Maxine Builder, writer
I picked up the Hairstory Brush at the Strategist's holiday pop-up — which marked Hairstory's brick-and-mortar pop-up debut! — after talking with one of their stylists, and it's made the experience of washing my hair with New Wash somehow even nicer. The prickly-looking brush is actually fairly pliable, and it massages my scalp as I wash, which feels incredible. Using the brush also helps me ensure that all of the product, and ensuing hair gunk, is rinsed out.
My boyfriend wanted black mini-Uggs for Christmas, so I got him a pair of black mini-Uggs (and now I think I also want a pair of Uggs, but in chestnut, not black).
I was desperate to take some time off of the internet this month, so I spent a lot of money on books and even more time reading in my bed, far, far away from screens. I finally picked up Sally Rooney's Conversations With Friends and devoured it in two days. I also bought Cocaine + Surfing, which was on display at McNally Jackson in Williamsburg among all of the cookbooks but is decidedly not a cookbook. As the title suggests, Cocaine + Surfing is about surf's love affair with cocaine, but it really ends up being a fascinating, and often hilarious, meditation on coping when your expectations for life don't quite match your reality.
Simone Kitchens, senior editor