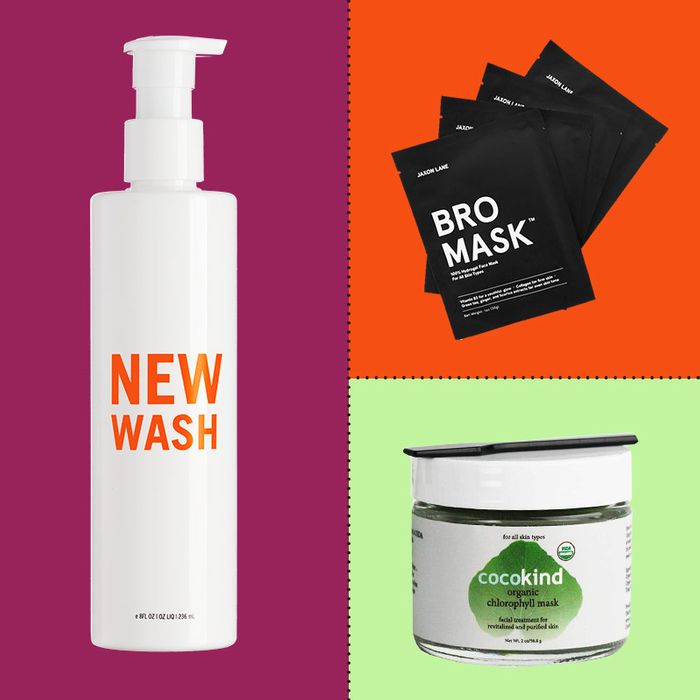 Photo: Courtesy of the retailers
As much as we love sharing our product recommendations online, we know that sometimes you just need to touch or smell a serum or lip balm IRL before making a purchase. Last month, we opened our holiday pop-up shop, I Found It at the Strategist, stocked with dozens of our favorite products, to bring the Strategist experience to life and give our readers the chance to check out our picks in person. Lots of you have already stopped by our Soho pop-up to feel just how soft that Parachute bathrobe is, or see what fake freckles look like on your cheeks. Now that the store's been up and running for a few weeks, we rounded up the pop-up's best sellers for a tl;dr version of the shop's best. Pop by Soho to check them out yourself.
1. The Google Doc I Send to People Who Ask About My Skin
These nifty pimple-zapping patches, first recommended by Strategist beauty writer Rio Viera-Newton in the first edition of her now-infamous skin care Google doc, have been a hit among our readers ever since. If you're keeping score, they've appeared on our readers' best-sellers list a record 27 times — 9 of those times as the number-one best-seller — so it's not a huge shock that they're the top seller in our pop-up store so far.
2. The 5 Best Products From Ohii, My New Favorite Beauty Brand
If the idea of natural deodorants appeals to you but you're afraid they won't be as effective as their chemical cousins, you may want to check out this aluminum-free stick, from Urban Outfitters' beauty line Ohii, which Rio raved about. "I've worn this deodorant recently — on some hot, sweaty New York days — and have been more than okay," she says. "It has the loveliest rose scent and smells so good that I think I would probably wear it as a perfume." Clearly the pleasant smell has won over a fair share of our pop-up shoppers as well.
3. My Favorite Face Masks for Men (and Only Some of Them Are 'for Men')
While our pop-up features a healthy stock of beauty products, not all of them are for women. Men's grooming writer Garrett Munce didn't want to like this dude-targeted mask because of its admittedly lame name but the cooling feel and hydrating results won him over. "The ingredients are formulated for typical men's issues, like redness, sun damage, dehydration, and breakouts," he says. "It uses green tea, but also includes niacinamide (a powerful acne-fighting version of vitamin B3), collagen for anti-aging, and antioxidants like ginger and licorice root."
4. The 5 Best Products From Ohii, My New Favorite Beauty Brand
Another product from Ohii that boasts Rio's stamp of approval, this rose-scented (mint and agave versions are also available), moisturizing lip gloss comes in the most precious packaging. We suspect that seeing the tiny color-blocked tube in person convinced many of you to give it a try.
5. LOLI Beauty Chamomile Lavender Water
While most of the products we chose to stock in our pop-up were things we already knew and loved, opening the shop also gave us the opportunity to test out some new-to-us items, like LOLI Beauty's cleansing water. We've written about the brand's blueberry hydrating jelly before when a dermatologist recommended it as an after-sun soother, but many visitors to the pop-up tested and enjoyed the organic beauty brand's other food-ingredient-based blends. Part of the mix-and-match line, this works as a cleanser or toner on its own, and combines with other LOLI Beauty essence and oils to become a scrub or mask.
6. For the One-Year Anniversary of My Skin-Care Google Doc, I Updated It
From the K-beauty powerhouse that brought us the legendary pimple patches, this snail mucin essence is another one of Rio's skin-brightening favorites. "Hydrating and retexturizing, this product will improve your skin's overall health and radiancy significantly," she says.