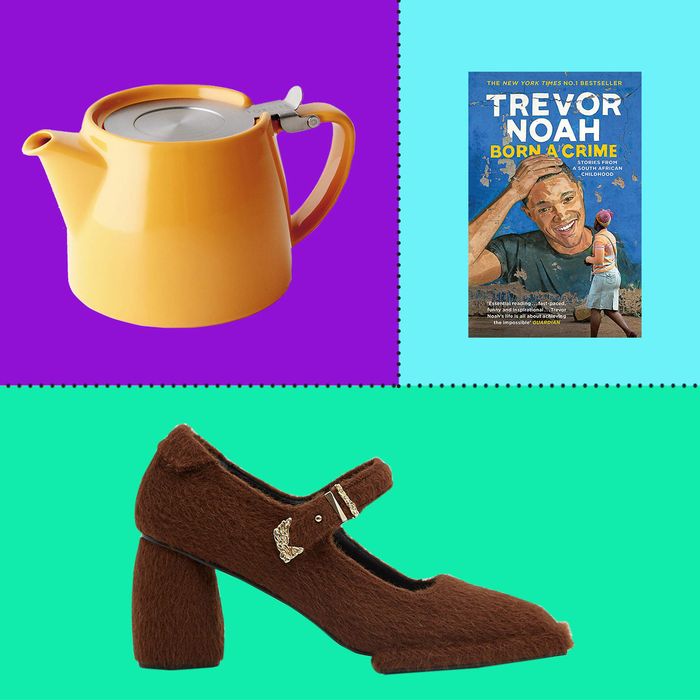 Photo: Courtesy of the retailers
If you follow our biweekly feature Your Shopping Cart, you know that we have some eerily good intel on what you all are buying. Which led us to think that, as Strategist editors, we could turn the tables and highlight all the things we've been buying ourselves. As you'll notice, it's both a blessing and a curse to be a Strategist editor; we're picky, but sometimes we just have to get on with it (it's online shopping expertise meets IRL needs). Below, what we all bought in January.
Lori Keong, writer
I can recognize Reike Nen shoes out on the street and will always compliment you if I spot them: they're a hip shoe brand from Korea that makes the coolest boots and sandals. I've been hunting for a new Mary Jane shoe so seeing these absurd alpaca ones on sale felt like fate. My colleague Lauren gave me an enthusiastic green light (thank you for enabling me), so I got them. They have a baroque Margiela vibe to them: can't wait to break them out when it's warmer.
In preparation for an extended family vacation to South Africa, I needed a new shoulder bag that I could travel with (specifically one with a clasp closure or zip so it's more theftproof), so I'm tabling my black leather Baggu work tote for this canvas black Baggu tote. Serial Baggu shopper, here!
I also bought Trevor Noah's Born a Crime for related reading on my flight.
Just like everyone else, I've been in Kondo mode at the Container Store, trying to declutter and organize the things that have been lying around my room looking unsightly for months. I just bought these fiberboard boxes to store under my couch. They're durable and less of an eyesore than a brown packing box or a Trader Joe's bag full of power cords.
Katy Schneider, associate editor
I went to an antiques store in Washington, Connecticut, and found a book that Diane Von Furstenberg wrote in 1993 about my favorite subject, beautiful baths. They were selling it for $75, and while I believe in supporting well-appointed independent shops, I am not clinically insane. So I went online, found it for $3 on Amazon, and ordered it there.
I also bought a pink rug from Revival, a website that restores and sells Turkish rugs at very reasonable prices. Mine is four by six feet, light pink, handwoven in Isparta, and came out to $290, including shipping and handling.
Note: The Kacper rug is sold out, but here's another affordable pink rug from Revival.