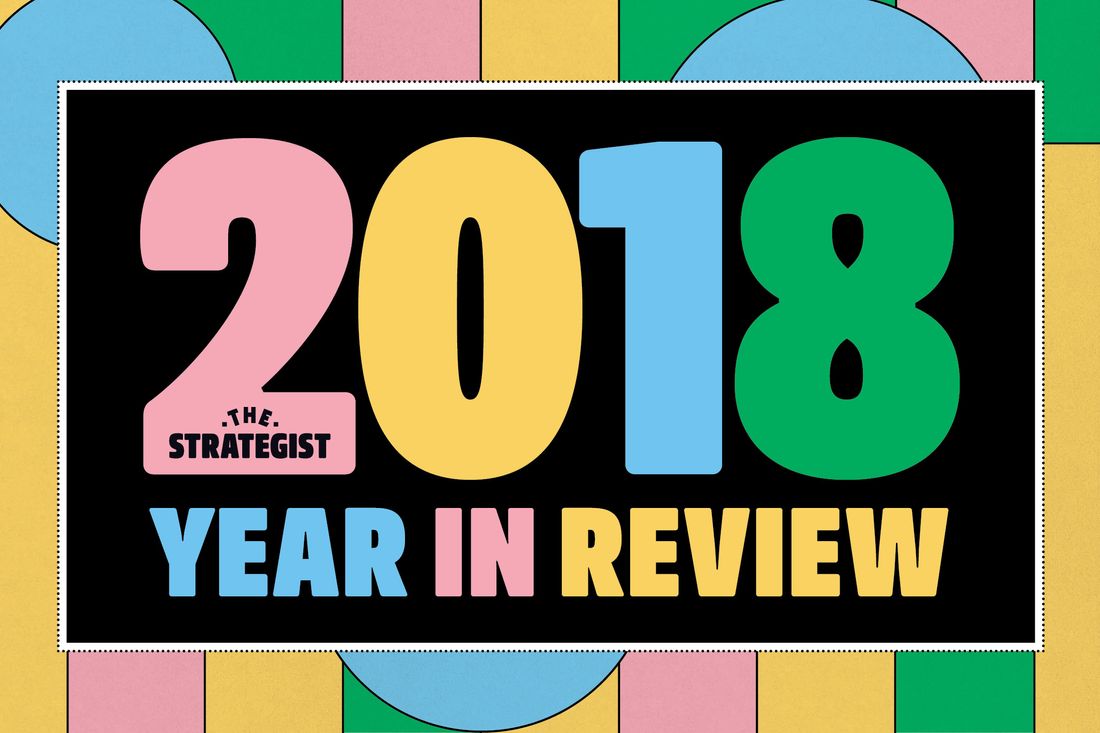 As much as we love talking about our own shopping finds on the Strategist, we're also always interested in what our readers are buying. We typically take a look at your favorites in our biweekly Your Shopping Cart feature, and at the end of last year, we did a dive into the 25 best-selling products of 2018. But we had some more nagging questions. Like what was the best-selling thing in January versus June? What day of the week is the most popular for shopping? And did anyone buy Scott Rogowsky's "snug-fit" condoms? Let's take a deeper look into how you shopped in 2018.
What are our top sellers every month?
We'll start with an easy one — which items sold the most through every month of last year? If you look at the number of items sold (rather than the amount of money spent), this is what we've got. Note the seasonal spikes in shopping patterns — hot water bottles in January, insect repellent in May, and gift-y toys in November.
What are the most popular Strategist shopping categories?
Home and décor — which includes not just cheap-but-expensive-looking apartment items but also stuff like weighted blankets, sleeper sofas, and comforters — is a huge one for us, followed by clothing (T-shirts, anyone?), food and kitchen (blenders and knives), and electronics (which includes pricier items like wireless earbuds and digital cameras). We were surprised that beauty was our fifth best-selling category considering how often those items top our biweekly lists, but since we're talking about money spent, it makes sense that expensive appliances and furniture should beat out $5 pimple patches.
What is Strategist's busiest day of the week?
If you look at the pure number of users on the site, Monday is Strategist's busiest day, with more than 11 million sessions — there's an almost linear decline as the week progresses until we get a spike on Sundays, particularly in the evening (kind of like how grocery stores are always busiest those days, too).
What was the busiest shopping day of 2018?
The biggest day of 2018 — when we had the most users on the site, buying the most things — was Monday, December 17, 2018, more than a week before Christmas. As close as that was to the actual holiday, our biggest shopping day the year prior was Wednesday, December 20, 2017 (which gives us anxiety just thinking about it). We did notice in 2018 that inventory, especially at Amazon, ran out sooner than years before, but we'd also like to think that we've gotten readers in the habit of buying sooner in the season. Nevertheless, stores might put out Christmas wreaths in September, but our readers are still waiting until late December to buy gifts.
And what was the most popular holiday gift guide?
The biggest gift guide of the holiday season — the most searched for, the most bought from, the most read — was actually our big Amazon gift guide to dad gifts. We hope plenty of your dads enjoyed their acupressure mats and Danish slippers.
Okay, but outside of the November/December holiday season, what was Strategist's peak holiday?
It was … Father's Day, beating out Halloween, Valentine's Day, and even Mother's Day. We assume that this is because you're out treating mom to spa days and boozy brunches, but we love that we're your one-stop shop for dad.
And what was the best-selling Father's Day gift?