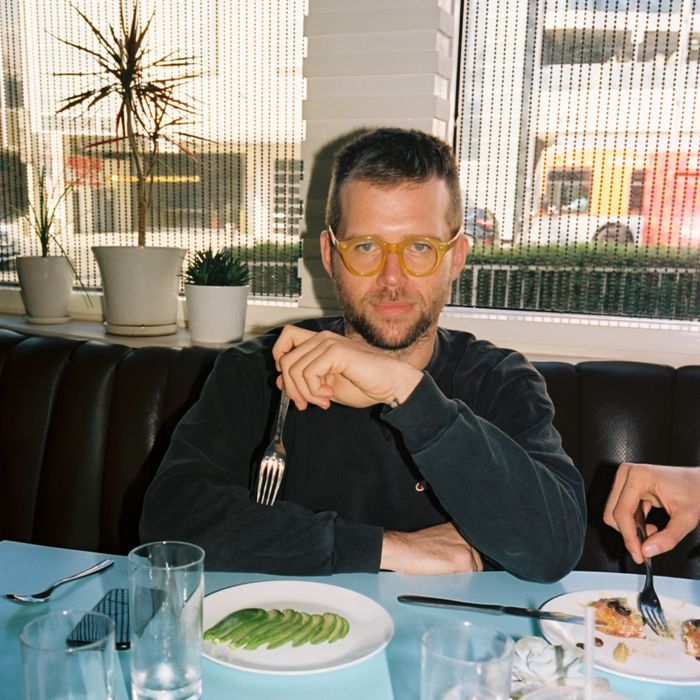 If you're looking for the most powerful hair dryer or handiest chef's knife, those things can be easy enough to find. Other objects of desire are a little more taste-based. What's the next status water bottle or hand wash, for instance? Regular readers of the Strategist will know that we've turned to resident Cool Guy Chris Black (he's a partner at brand consultancy Public Announcement) to help us answer both of those questions, and to get more of Chris's advice, he's now answering reader questions for us in a regular column. If you have a burning question about the next fanny pack or Noah rugby shirt, drop us an email with the subject line "Ask Chris" at strategist@nymag.com.
Question: What are your top five Amazon Fashion staples?
My favorites lean a little workwear, but this stuff might be more versatile than you think. (Getting navy blue Dickies delivered next-day is REAL luxury.) These are my top five.
One of my wardrobe staples. I always have a clean stack ready to go. A simple navy long-sleeved T-shirt looks good with almost anything: navy pants, Levi's 501s, or even Patagonia 5-inch Baggies in the summer.
Blue Dickes are my go-to non-denim pant. Even though they are made for actual work, they can be dressed up easily with a little tailoring. No one will mistake them for Prada, but that is sort of the point.
A simple cotton sock that is perfect for the gym or daily wear. The logo is strategically placed under the toe so you can be discreet and comfortable.
Ben Davis is a (wildly underappreciated) San Francisco–based workwear brand that gained mainstream popularity with West Coast rappers, but also with bike messengers, chefs, and hardcore kids. The pocket T-shirt is heavyweight and keeps its shape — can't go wrong with navy or safety orange.
Heavy-duty pants that I wear during the winter months. They are warm and rugged and, most importantly, look cool on men and women. I have had the same pair for five-plus years, and they just get better and better.
Question: What's the best moisturizer for men?
Honestly, this is a tough one and not necessarily my specialty, but since we are all trying to age like Benjamin Button, I decided to take a stab at it.