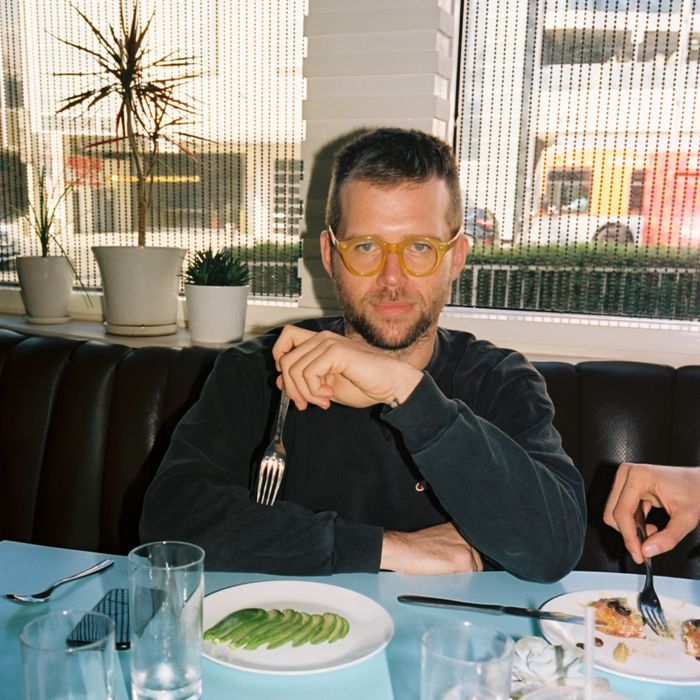 If you're looking for the most powerful hair dryer or handiest chef's knife, those things can be easy enough to find. Other objects of desire are a little more taste-based. What's the next status water bottle or hand wash, for instance? Regular readers of the Strategist will know that we've turned to resident Cool Guy Chris Black (he's a partner at brand consultancy Public Announcement) to help us answer both of those questions, and to get more of Chris's advice, he's now answering reader questions for us in a regular column. If you have a burning question about the next fanny pack or Noah rugby shirt, drop us an email with the subject line "Ask Chris" at strategist@nymag.com.
Question: What's your perfect white T-shirt?
I have friends that buy Margiela white t-shirts, which, in my humble opinion, is insane. White T-shirts can only be worn for so long. Save your designer money for something more timeless and long-lasting.
I prefer Gildan five-packs; I wear them without concern until they need to be disposed of and I just order more. So simple! They look good under a hooded sweatshirt, a cardigan, or even a suit.
Every once in awhile, when in need of a THICC neck, I will reach for a snow-white Pro Club.
But you may have a different set of preferences than I do. The options are endless, but choose carefully. Avoid a long hem or a scoop neck. Here are a few of my suggestions depending on what you're going for.
If you want to look like an aging movie producer going to dinner at Craig's in a late-model Tesla, James Perse is the answer.
If you are a creative director who lives in East Williamsburg, Uniqlo will probably look great with your Acne jeans.
Maybe you are a tasteful streetwear head who likes to appear down-to-earth; if that is the case, the Supreme/Hanes three-pack is for you.
Question: What is shaping up to be 2019's status tote bag?
This is a hotly debated topic in New York City, a place where carrying a bag is vital. I have an entire cabinet full of them. The simple tote bag is an opportunity for what I like to call a "low-key flex." Maybe you want to tell the world you love to read, you stayed at a cool hotel, or you ate at a restaurant where getting a table required a favor. (A rule of thumb: carrying a tote from another city is always better.)
The best advice I can give is to avoid the boring staples that we see way too often: The Strand, Zabar's, The New Yorker, Outdoor Voices. Be creative. Rise above the typical tote. Allow the simple cotton bag to express something meaningful!
I have a great Arcana Books tote I picked up in Los Angeles. When I stroll through Soho it screams, "I overspend on influential books that make me look cultured."
The black Rolf & Daughters tote I got in Nashville says, "I frequent respected restaurants in tertiary markets." It's sold out now but will be restocked.
Photo: Keith Ewenson
Maybe in 2019, we choose to go LOGOLESS, well-made, and large in stature. This XXL double-handle tote from JJJJound can carry your child, laundry, or entire haul from Erewhon. Let the size do the talking.
Question: What are the best "bundle-y", chunky sweaters for men?
Price is a major factor in the great warm sweater search. I tend to stick to a classic navy cashmere sweater when the temperatures dip, but I run hot. Looking into chunky sweaters has made me want to flirt with bulk. Don't you love my growth!