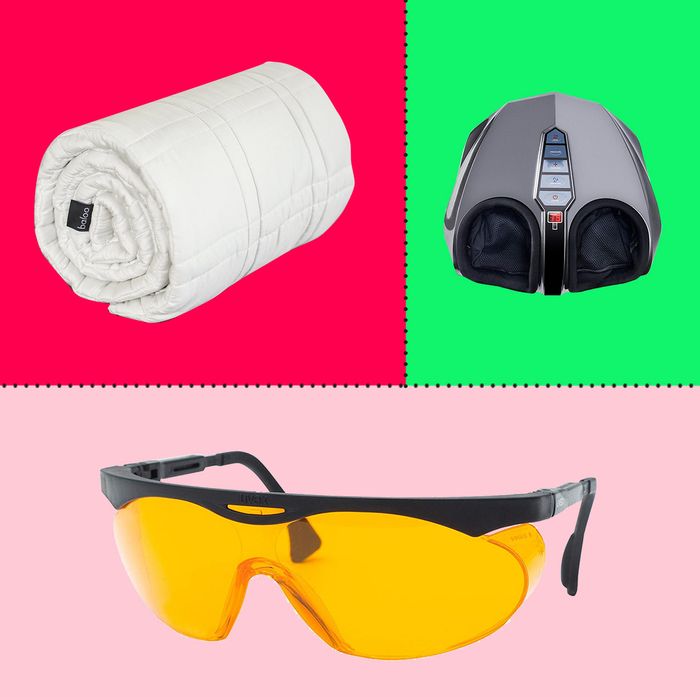 Photo: Courtesy of the retailers
Welcome back to Your Shopping Cart, wherein we break out the top ten products that you, devoted Strategist readers, all bought in droves. Think of this as the TL;DR of the Strategist: If your like-minded brethren are buying these items, maybe you'd like to, too.
If we had to give this week's list a theme, it'd definitely be relaxation. Two shiatsu massagers rank high — one for the back and neck takes the top spot (after ranking seventh last time), and one for feet makes its debut in sixth. The only other new product (this list is a bit of a hit parade, with eight returning champs) is an acupressure mat, also designed to ease aches and pains, at number three. More picks for chilling out make the list, like an anxiety-reducing weighted blanket in eighth (down from fifth) and a pillow for side-sleepers holding steady in tenth. If you're in the bedroom but not to sleep, we've got a fancy bottle of lube in fourth place (down from second) and a high-design vibrator, which hasn't been on the list since right before Valentine's Day, in ninth. Finally, two best-seller-list regulars pop up once again: a tiny-but-mighty dustbuster in second place (up from eighth) and our long-time favorite beard trimmer is in fifth after a few weeks on hiatus.