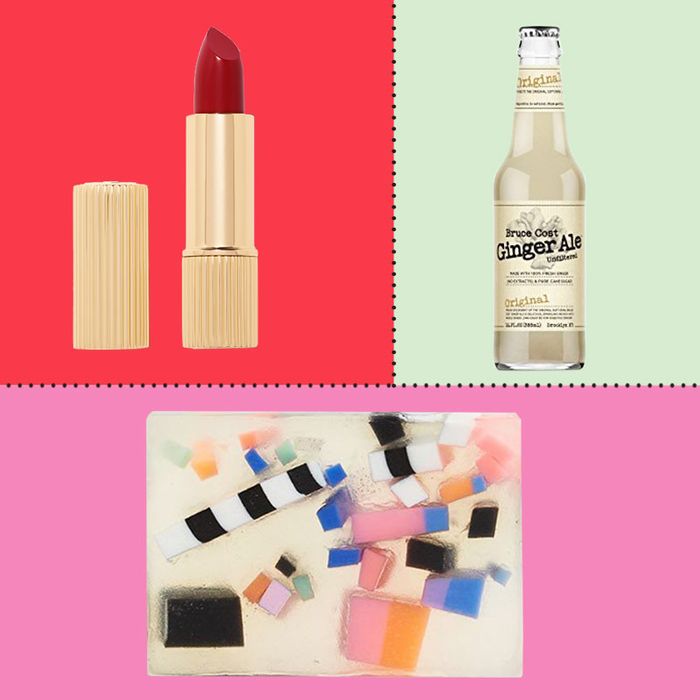 Photo: Courtesy of the retailers
If you follow our biweekly feature Your Shopping Cart, you know that we have some eerily good intel on what you all are buying. Which led us to think that, as Strategist editors, we could turn the tables and highlight all the things we've been buying ourselves. As you'll notice, it's both a blessing and a curse to be a Strategist editor; we're picky, but sometimes we just have to get on with it (it's online shopping expertise meets IRL needs). Below, what we all bought in February.
Jason Chen, deputy editor
I finally got my act together and got a new Hobonichi Techo for 2019. I thought I wanted something different from what I used last year but nothing else I looked at compared to the Hobonichi: its perfect size, soft cover, and pages that feel like high-quality tissue paper (something I didn't even know was on my checklist?).
Owning a dog means lots of dog hair, so I looked for a robot vacuum to help around the apartment. I didn't want anything too expensive — just something good at sucking up dirt and hair from hard surfaces (we don't have rugs). The V3s isn't voice-controlled and gets foiled by the dumbest cords BUT it sucks up so much dirt and hair in a way that's simultaneously disgusting and thrilling. Plus, the price is right.
I got targeted with an Instagram ad for this natural, refillable deodorant and, because I cannot resist a good neon, bought it straight from the app. The stuff stands up! I got the eucalyptus, which comes in solid form and has a bracing, menthol-y scent. But let's be honest, mostly I just like the bottle.
Maxine Builder, writer
I am pleased to announce that I finally figured out how to apply foundation without making myself look like a streaky monster, and all it took was a trip to Ulta in Philadelphia (because the Ulta on the Upper East Side is still too far for me) to get a not-too-expensive makeup brush. This so-called "Airbrush Complexion Perfection Brush" from It Cosmetics has tightly packed bristles that make it easy to buff out foundation, even if you're bad with makeup like me. It's also so much quicker than bouncing a damp makeup sponge all over, a skill that I've never quite been able to figure out. Now I just dab foundation where I feel like I need it and then swirl it around with the brush until it all basically melts into my skin. The result is that I look less red and splotchy but not fully caked.
Speaking of foundation, I also picked up a tube of the cult-y Tarte Shape Tape at Ulta, and I finally get the hype. It's got a matte finish yet doesn't dry my skin out, and as Rio has already explained, a little bit goes a really long way. I've actually been using it in lieu of a foundation, which might be controversial, but makeup's never really been my thing, so I don't know.
If you're a writer or reporter or journalist, recording your interviews is an excellent idea, and usually, I use the app TapeACall to do just that. But it's been glitching on me recently, so I finally purchased a proper telephone recording device. This little earpiece plugs into the microphone jack of the little digital voice recorder I've had for years, and even though I'm still often using TapeACall, it's good to know that I have two ways to get what I need. So if TapeACall isn't working, I can use the recorder — or if I forget the recorder at home, all I need is TapeACall.
Dominique Pariso, writer