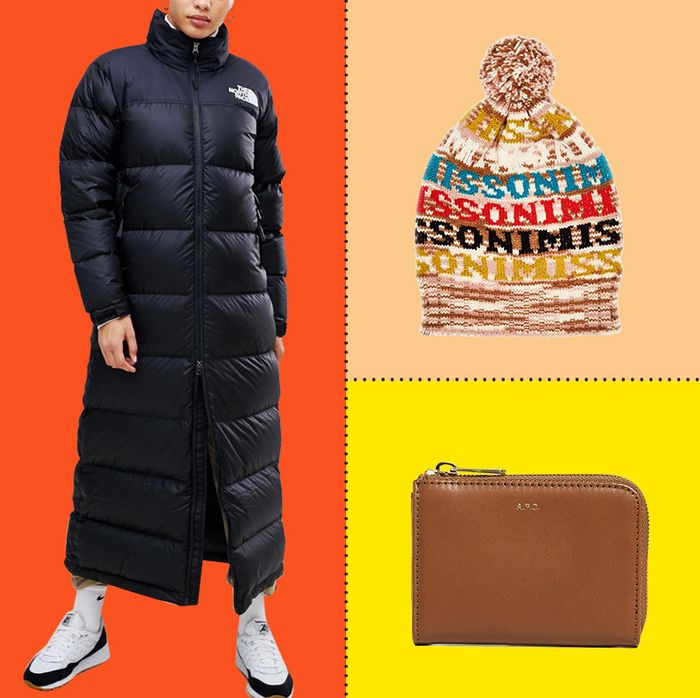 Photo: Courtesy of the retailers.
This week, we unearthed a lot of extremely discounted winter stuff (which is helpful, since it's still freezing out), including some very cheap cashmere, a bunch of hats, and a very flattering, sleeping bag-esque North Face.
It is still freezing out and this long, '90s-inspired North Face down jacket is essentially a very fashionable (and flattering) sleeping bag.
And this Eberjey-y pair of shortie pajamas is just $68.
A cozy knit-wool hat courtesy of Missoni.
Two things we love, right here: polka dots and mock turtlenecks. This sheer top features an inner spandex tank.
This set of ten ceramic Cuisinart knives is an insane deal: it works out to $2.50 a knife.
Unless you've been living under a rock, you know that there is a very excellent Dermstore sale happening now. Somehow, this Slip silk pillowcase (a favorite of actress Kristen Bell's) slipped (sorry) out from our previous roundups.