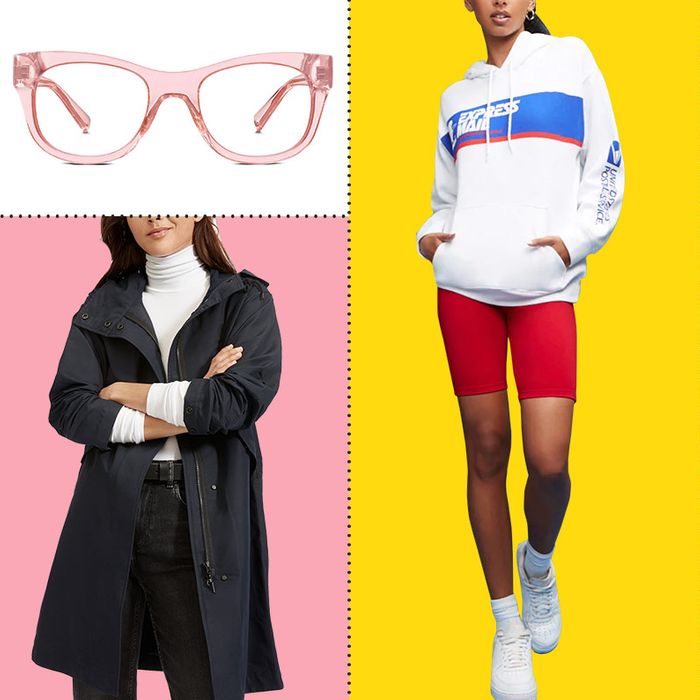 Photo: courtesy of the retailers
This week's roundup of new releases/collaborations/what-have-you's worth snapping up now includes some traffic-stopping Birkenstocks, a way-more-expensive-than-it-looks bathing suit, and a very unlikely collaboration with the U.S. Postal Service.
Forever 21 x USPS
Birkenstock x Opening Ceremony
Reese Witherspoon x Elizabeth Arden
Photo: Courtesy of Elizabeth Arden
Another one we learned about from the Cut: Reese Witherspoon teamed up with Elizabeth Arden on an Elle Woods-y pink lipstick, and 100 percent of the proceeds from its sales will go to Elizabeth Arden's March On campaign, supporting U.N. Women's Making Every Woman and Girl Count initiative. Doesn't hurt that "it goes on smoothly and should keep lips hydrated all day."
A More-Expensive-Than-It-Looks H&M Swimsuit
We've learned recently that things really sell out quickly at H&M, and this brand-new scalloped one-piece is already going fast. (Probably because it's only 30 bucks.)
Warby Parker x Amanda de Cadanet Reissue
Warby Parker just reissued the glasses from its popular 2017 collaboration with Amanda de Cadanet. There's a black-framed version, too.
Amazon's New Private-Label Beauty Line
With not too much fanfare, Amazon launched its long-awaited, relatively inexpensive private-label beauty line, Belei, the other day. While it's too early to tell if the stuff really works, people seem to be liking the spot treatment, the micellar face wipes, and the hyaluronic acid serum.