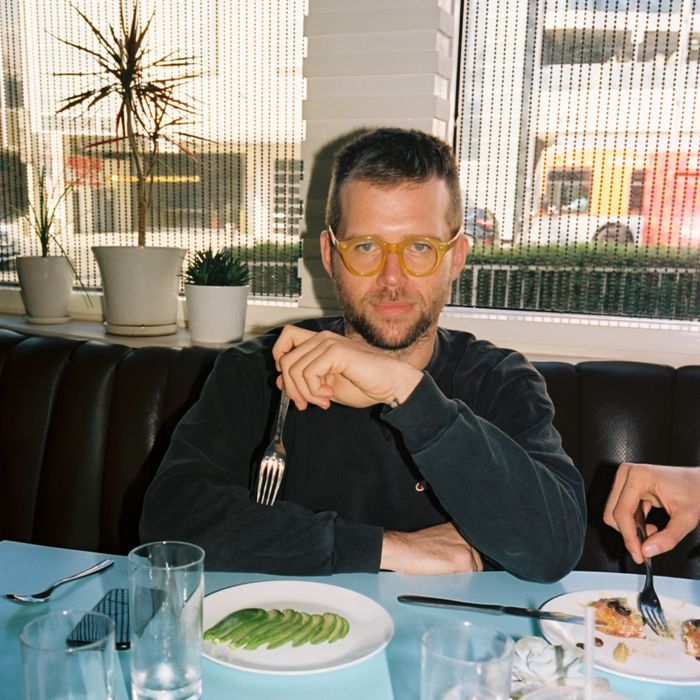 If you're looking for the most powerful hair dryer or handiest chef's knife, those things can be easy enough to find. Other objects of desire are a little more taste-based. What's the next status water bottle or hand wash, for instance? Regular readers of the Strategist will know that we've turned to resident Cool Guy Chris Black (he's a partner at brand consultancy Public Announcement) to help us answer both of those questions, and to get more of Chris's advice, he's now answering reader questions for us in a regular column. If you have a burning question about the next fanny pack or Noah rugby shirt, drop us an email with the subject line "Ask Chris" at strategist@nymag.com.
What do you do when it rains? What's your rain jacket and umbrella?
When I was 24 and getting my start in the music business, I had a life-altering traumatic experience. Leaving the Paramount Hotel (LOL, Epic Records' choice) I got stuck in a torrential downpour in Times Square en route to an important meeting at the Sony Building. I showed up looking like a lost, wet dog. Since then, I have HATED the rain.
So when God decides to take a piss, I prepare. I am not one of these people who think umbrellas are useless. I have a few, but just cheap ones. If I were to invest, I would go for with a chic black 62-inch windproof model from GustBuster (great name). Full coverage, baby.
A high-tech jacket is also necessary. I have a rotation. I'll do a Patagonia Men's Torrentshell jacket when I need a hard-wearing classic.
Photo: 18-01-15 reidprebenda PM1 B8 jentricolello M
If I am feeling more sleek, I'll do my Veilance anorak (full disclosure: I do work for Arc'Teryx).
On other rainy days, I will rock this Stone Island jacket (arm patch off, of course), because I want to feel like I am at Glastonbury watching Oasis reunite.