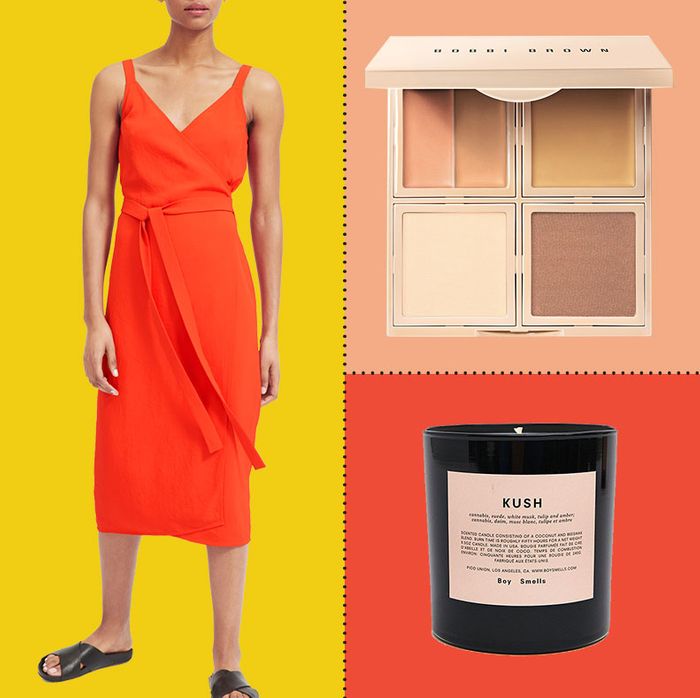 Photo: Courtesy of vendors
This week, our deep dive into the internet's various sales bins unearthed quite a few Mother's Day gifts (from a robe to an apron to a knife set to binoculars), as well as lots of goodies for, well, you.
"Be the bouquet," says the description of this Diane von Furstenberg pencil skirt. All right!
These classic Blazer Nikes have a handy zipper for getting them on and off easily.
Just a five-pack of classic Calvin Klein undies. (A five-pack of thongs is on sale, too.)
And this sweet off-the-shoulder Maeve blouse.
Aaand speaking of sales on sales, there's an extra 30 percent–off-sale on sale items at Urban Outfitters. This shiny little Eastpak backpack has a 30-year (!) warranty.