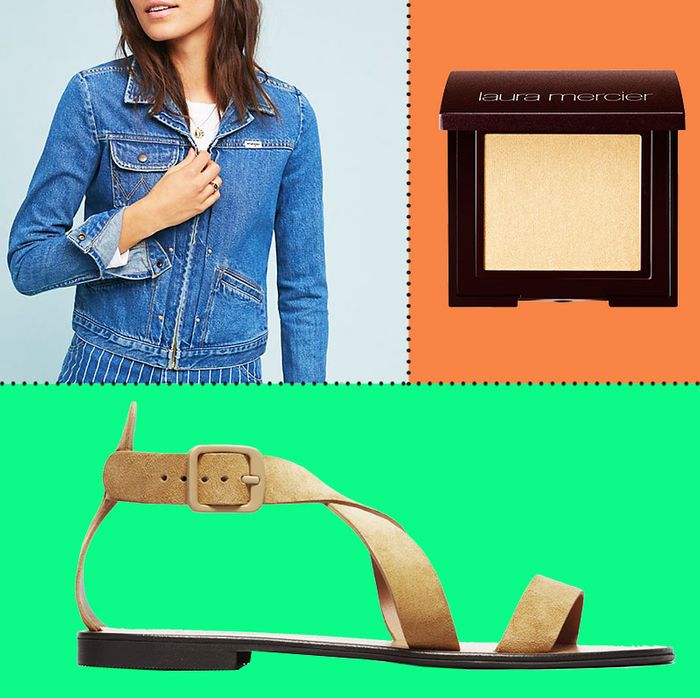 Photo: Courtesy of the retailers.
We dug up a bunch of on-sale stuff to get you excited for spring, including sandals, lightweight jackets, knee-baring dresses, as well as a few Mother's Day gift ideas, because, well, it's coming.
Could it be?! More Rodin Olio Lusso face oil on sale? The culty rejuvenating face oil is on sale in a lovely geranium and orange blossom blend that's ideal for oily skin.
As well as in a "sensual" lavender that works for all skin types.
A little floral (and machine-washable!) number from Sanctuary.
A pretty blue-and-white-striped shower curtain to give the bathroom a little pep in its step.
This lovely $6 bowl from Mikasa would be great to serve your guests nuts or a coupla' kumquats.
A throw pillow for making your couch a little less fusty and a little more Southwest-y.
Just our weekly dip back into the Everlane Choose What You Pay sale, searching for things from last summer that are all of a sudden relevant again … like these wrap sandals.
A baby blue delight from kicky plus-sized line Eloquii.
Plus, some high-waisted party pants.