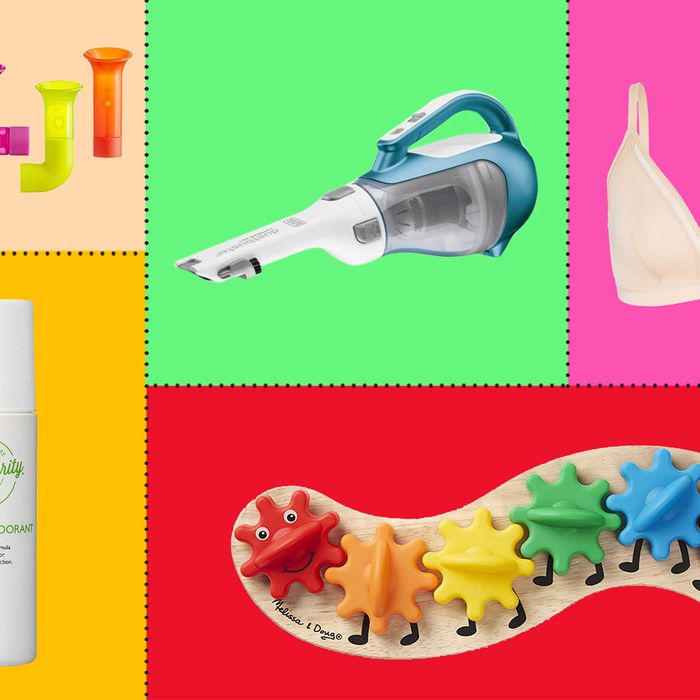 Photo: Courtesy of the retailers.
Welcome back to Your Shopping Cart, wherein we break out the top ten products that you, devoted Strategist readers, have been buying in droves. Think of this as the tl;dr of the Strategist: If your like-minded brethren are buying these items, maybe you'd like to, too.
In its first appearance on the list, a set of colorful bath toys for babies take the top spot (another one of our top gifts for 1-year-olds, this caterpillar toy, also makes its debut in sixth place). Returning favorites round out the top five, including a rose gold Lighting charging cable (in second, up from third place last week); a fancy lube (in third, up from seventh); last week's top finisher, a powerful handheld vacuum, in fourth; and a natural deodorant (that actually works) in fifth, up from sixth. Last seen in September, this classic white T-shirt, returns to the list in seventh place — perhaps an indication that spring is finally on its way. Two foundation garments — this bralette for larger breasts and these nude pantyhose — appear for the first time in eighth and tenth place respectively. Finally, this pillow for side-sleepers, a longtime best seller, holds steady at number nine.