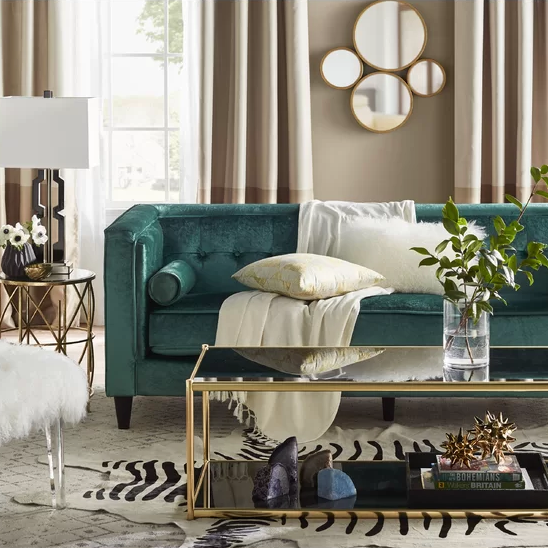 This Chesterfield sofa is 74 percent off.
Photo: Courtesy of Wayfair
You may not be familiar with Wayfair, but it's one of the best sites for scoring cheap but expensive-looking home furnishings. Much like Amazon's Prime Day, Wayfair's Way Day comes just once a year, and you can find things like kitchen knives, sofas, comforters, and duvet covers for crazy prices. It lasts just 36 hours (until tomorrow evening at midnight, EST), so hop to it.
For the living room and home office
For the kitchen and dining room