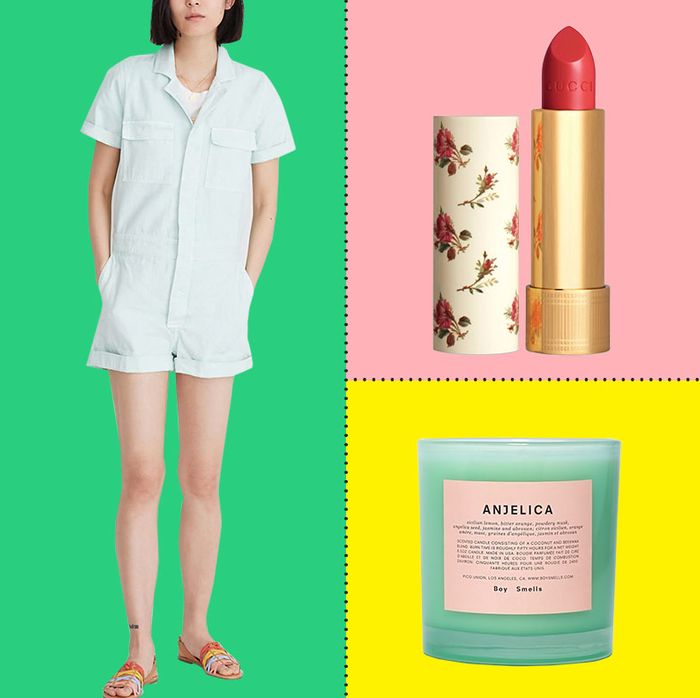 Photo: Courtesy of retailers.
A particularly fun mix this week of newly released things that may not be long for this world: We've got a sock bag, some sweet and sour Hi-Chews, colorful Teva's, and a status status candle.
Outdoor Voices's New H₂OV Line
Outdoor Voices has a brand-new line of UPF 50+ UV protected swimwear as well as a Teva collaboration, and the stuff is real, real nice (and sizes are already selling out).
A very simple, sporty two-piece bathing suit. (We particularly like the back.)
The Met Store's Camp Collection
On the occasion of the Costume Institute's "Camp: Notes on Fashion" exhibit, the Met Museum gift shop "has gone bananas." But in the best way! We're surprised that some of the more affordable nutty stuff hasn't sold out yet — like this humongous pin designed by Vaquera.
And this sock bag from Vaquera is truly amazing. Also, we would be remiss not to give this face mask a shout-out.
Hi-Chew's Sweet and Sour Mix
Exciting news on the chewy candy front: Hi-Chew's released a sweet and sour mix of watermelon, grapefruit, and lemon candies.