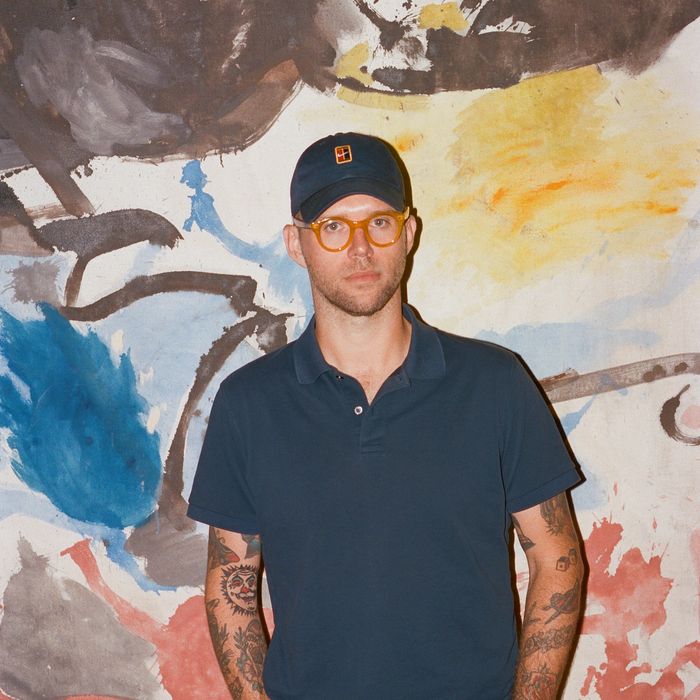 If you're looking for the most powerful hair dryer or handiest chef's knife, those things can be easy enough to find. Other objects of desire are a little more taste-based. What's the next status water bottle or hand wash, for instance? Regular readers of the Strategist will know that we've previously turned to resident Cool Guy Chris Black (he's a partner at brand consultancy Public Announcement) to help us answer both of those questions, and to get more of Chris's advice, he's now answering reader questions for us in a regular column. If you have a burning question about the next fanny pack or Noah rugby shirt, drop us an email with the subject line "Ask Chris" at strategist@nymag.com.
Father's Day is coming up! What are you going to get your dad? What are you getting your dad friends? What would you want if you were a dad?
My dad, Gary L. Black, is simple. He works, he runs, he reads. He is not a Luddite but did have an iPhone 4 until very recently. Over the years, I have had some gift-giving success with Hoka One One running shoes, Blundstone boots, and Levi's 501's. My misses include Apple AirPods (unused, still in the box) and a classic Burberry button-up that I have never seen him wear (he doesn't listen to the Stone Roses). My takeaway: Don't get too flashy. My tastes are not his!
I would probably get him some classic Thorlo running socks to protect his dogs during those longer runs, plus an Audible membership so he can listen to books on his commute.
I'm also thinking a pair of long (seven-inch) Patagonia Baggies in a fun color (he likes to show less leg than his son) feels like a good option. The Britpop masterclass will have to wait until Christmas.
My dad friends? They get my pity year round for the shit they have to deal with! But maybe an hour in the Chillspace sensory -deprivation tank would help them de-stress. If I were a dad (I truly GASP at the thought) — I would want a weekend stay at the Carlyle so I could be alone with my thoughts for 48 hours, spend a fortune on room service, and watch Bar Rescue reruns in peace.
Your take on how the Stone Island pants are great to travel in got me thinking, what is the ideal Chris Black Travel Fit™️? Preferably for a long flight.
Ah, yes, the travel look, a much-debated topic in certain circles. When you enter a major airport in the USA, most people look like shit. They are wearing Shrek pajama bottoms with Crocs and a neck pillow. The other look that is most represented is the tired businessman in a Hugo Boss suit clutching a Tumi carry-on. I like to land somewhere in the middle.