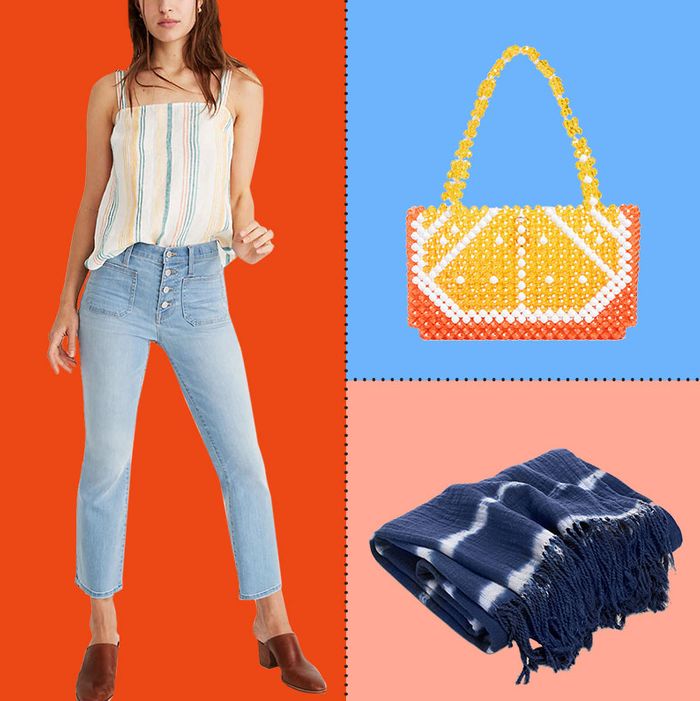 Photo: courtesy of the retailers
Now that you've (presumably) gotten your Father's Day gifts in order, it's time to treat yourself. We dug up the best deals of the week including a 76-percent-off shibori throw, an 80-percent-off Laura Ashley dress, and (of course) some Everlane.
There was some late-breaking Everlane sale news that arrived in our inbox yesterday — a few new dresses were added to the Choose What You Pay section, including this (machine-washable) picnic dress in a cheerful shade of pink.
Love the two front pockets of these cropped high-waisted Madewell jeans.
If you've been meaning to get some white overalls … now's a good time. We like that these Madewell ones are not too tight.
These pastel-pink Repetto flats would look lovely with your new white overalls.
This brass incense burner, from Incausa, would make a wonderful gift for someone whose weekend house you plan on staying at multiple times this summer.
And these color-block swim trunks.
It's rare you see things for 76 percent off — especially things as nice as this shibori throw that'll really spruce up the living room.
There's a summer sale happening at & Other Stories. These sandals have sporty straps and an espadrille-y base.